Welcoming the new PSHCP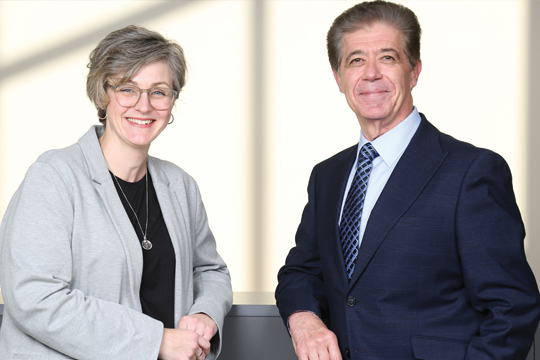 Sayward Montague, director of advocacy for Federal Retirees, and CEO Anthony Pizzino were among the team that negotiated hard for the renewed PSHCP. Photo: Dave Chan
Your new PSHCP by the numbers
$400: The vision care benefit increased from $275 to $400  every two years.
$500: Yearly amounts for massage, osteopathy, naturopathy and chiropodist/podiatrists have increased from $300 to $500.
19,000 members: A survey conducted in 2017 was sent  to 19,000 members and nearly 9,000 responded.
4 years: The deal is the final package for this four-year  renewal term.
2 years: The partners committee has agreed to review the plan in four years, with some measures up for consideration after just two years.
July 1, 2023: The renewal will take effect on July 1, aligning with the date that Canada Life takes over administration of the PSHCP from Sun Life.
20 years: After nearly 20 years, the Pensioners' Dental Services Plan needs updating and this is still a priority for Federal Retirees.
$1,500: The physiotherapy benefit has moved to a $1,500 maximum, which is more than twice what comparable benefit plans cover and will enable the plan to better manage financial risk and the potential for fraud.
180 days: The transition period
to strictly generic medications coverage will be 180 days. There will be exemptions where medically necessary.
$8: The plan will cover up to $8 for each dispensing fee, with exceptions for compound and biologic drugs, which may cost more. The partners committee is exploring a preferred pharmacy network, and plan members are encouraged to speak with their pharmacist about this change and find pharmacies with reasonable dispensing fees.
$3,500: The out-of-pocket maximum (also referred to as catastrophic coverage) will increase from $3,000 to $3,500 per year. This is the point at which the co-payment shifts to 100 per cent for drugs.
---
Pension indexing rate for 2023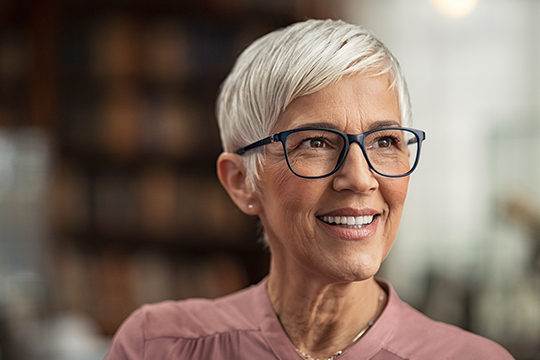 Pension increases for retired members and their survivors are calculated annually using Consumer Price Index data from Statistics Canada.
 
At the end of each year, the Treasury Board Secretariat provides the National Association of Federal Retirees with information on the pension indexing increase that is effective Jan. 1 for federal public sector pensions.
The pension indexation rate effective Jan. 1, 2023, is 6.3 per cent. Federal Retirees was instrumental in establishing pension indexation back in 1970.
Information on the calculation of this index can be found on the Government of Canada website. 
To find out when you can expect your pension payments, review the Pension Centre's calendar. If you have questions about your pension payments or find that a payment is late according to the calendar, you can reach out to the Pension Centre using your preferred means of communication.