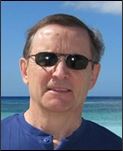 The days are growing shorter, and though winter is just a dim memory, it will return.  The fall AMM approaches, and soon the Christmas dinner. We enjoyed the celebration of our 40th Anniversary in July and are already planning for the 50th. Watch this site for future events and make plans to come out.  And be sure to invite friends and neighbours who are potential members – this is the best way to show what a good group we are.  And the more Federal Retirees Association members there are, the better we can serve you and keep your benefits safe.
---
Welcome to the Quintrent Branch website. Branch 46 has over 1200 members living in the western side of Prince Edward County, Brighton, Quinte West, Frankford, Campbellford, Trent Hills and north to Havelock and Marmora. We are an active and engaged band of retirees, and are happy to see everyone at our two annual meetings, and at our spring barbecue and Christmas luncheon.
We are very happy to represent you and all retirees to the rest of Canada. Our purpose is to ensure that the entire country is aware of the service you have performed, and to ensure that the retirement you have worked for and paid for is secure.
We invite you to take a minute to learn more about our new branch website. Please visit us as often as you can, and let us know how we can serve you. And finally, we will be updating our site regularly, so check back often for the latest news and coming events.
Tom Kupecz
President