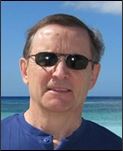 Branch 40th Anniversary
Saturday — July 23, 2022
There is still room for additional attendees for the anniversary dinner on 23 July. For those who have forgotten, the dinner is being held at Heroes Landing (the old Knights of Columbus Hall) on Stella Street in Trenton. Meet and Greet at 4 p.m. with dinner (chicken cordon blue) being served at 5 p.m.  All for the ridiculously low price of $5 for member or guest.
If you would like to attend this function, you can come and pay the fee at the door.
However, as we must know the number of attendees, email your reply to federalsupernet@bellnet.ca as soon as possible, but no later than June 26, indicating if you will attend and whether you will be bringing a guest. If you do not intend to be at the function, no reply is required.
For those members who already have tickets, there is no need to confirm your attendance.
---
As spring has given away to summer, and we watch the world green up around us, it feels good to be able to get out and enjoy seeing people. Your executive has worked hard to organize the spring AMM, the traditional BBQ, and now organizing our special 40th anniversary celebration. Watch this site for details, and make plans to come out. And be sure to invite friends and neighbours who are potential members – this is the best way to show what a good group we are. And the more Federal Retirees people there are, the better we can serve you and keep your benefits safe.
---
Welcome to the Quintrent Branch website. Branch 46 has over 1200 members living in the western side of Prince Edward County, Brighton, Quinte West, Frankford, Campbellford, Trent Hills and north to Havelock and Marmora. We are an active and engaged band of retirees, and are happy to see everyone at our two annual meetings, and at our spring barbecue and Christmas luncheon.
We are very happy to represent you and all retirees to the rest of Canada. Our purpose is to ensure that the entire country is aware of the service you have performed, and to ensure that the retirement you have worked for and paid for is secure.
We invite you to take a minute to learn more about our new branch website. Please visit us as often as you can, and let us know how we can serve you. And finally, we will be updating our site regularly, so check back often for the latest news and coming events.
Tom Kupecz
President