Federal Retirees was founded in 1963 to protect the hard-earned pensions and benefits of federal retirees, and to advocate for the dignity, well-being and health of older Canadians.

 
The Federal Superannuates National Association (FSNA) was established in 1963 to address the need for changes in pensions, including the fact that no indexation of superannuation benefits existed at the time.
Renamed the National Association of Federal Retirees (Federal Retirees) in 2014, the Association is the largest national advocacy organization representing active and retired members of the federal public service, Canadian Armed Forces, Royal Canadian Mounted Police (RCMP) and retired federally appointed judges, as well as their partners and survivors. 
Did you know you can become a member even if you aren't retired?
 
Our history at a glance
For 60 years, the Federal Retirees community has worked together to envision better retirement for Canadians and to make that vision a reality. We believe every Canadian, today and in the future, should benefit from retirement income security and a strong, sustainable health-care system. 
Get your copy of our history at a glance poster (instant download).
We hope you'll join us in celebrating our successes and achievements; our vibrant community of passionate members, volunteers and staff; and the strong foundation we've built together promising a bright future for the Association.
1963: The need for changes in pensions leads to the establishment of the Federal Superannuates National Association (FSNA) on Oct. 18, 1963.
1973: Years of consistent lobbying from the Association result in the introduction of legislation providing for full pension indexation.
1983: Compensation-restraint legislation is imposed on public sector pensions, and the Association fights hard to gain an additional 0.5 per cent for federal pensioners.
1985: The Association springs into action following a federal statement announcing the termination of guaranteed indexation. The legislation is never passed.
1988: FSNA is formally chartered and begins business as a non-profit corporation in June.
1992: Bill C-55 is passed, extending the option of survivor pensions to those who marry in retirement and increasing the Public Service and Canadian Forces Supplementary Death Benefit.
1994: FSNA spearheads the formation of the Coalition of Seniors for Social Equity.
1999: In a case that would escalate to the Supreme Court of Canada, FSNA and 14 other plaintiffs challenge the government's appropriation of a $30-billion pension fund surplus.
2000: The Association is officially recognized as one of the three parties governing the PSHCP.
2001: Association advocacy efforts lead to the creation of the PDSP, a dedicated dental plan for all federal retirees.
2007: Pension income splitting is implemented after years of lobbying by the Association and other collaborating organizations.
2015: The Association pursues the federal government in court following news that the PSHCP retiree contribution rate would change from 25 per cent to 50 per cent.
2016: The Association leads the Canadian Coalition for Retirement Security (CCRS), representing nearly 5 million Canadians, and successfully lobbies against Bill C-27, legislation threatening pension security.
2017: The Association launches the veteran outreach initiative, engaging with over 500 veterans across the country and bringing their voices forward to the federal government.
2018: After calling for a dedicated voice for seniors in the federal government for years, the Association sees the creation of a new cabinet role — seniors minister.
2019: The Association launches Reach 338, an impactful advocacy network connecting changemakers across Canada's 338 ridings.
2020: The Women Veterans Research and Engagement Network (WREN) is established with the Association as co-chair.
2022: The Association's hard work at the negotiation table pays off, and Treasury Board approves the proposed PSHCP renewal deal.
2023: Working to eradicate ageism, the Association joins the Global Alliance for the Rights of Older People (GAROP) and collaborates to establish the Canadian Coalition Against Ageism.
If you have a story or photograph from Federal Retirees' past that you're willing to share, we hope you'll reach out. We'd love to hear from you!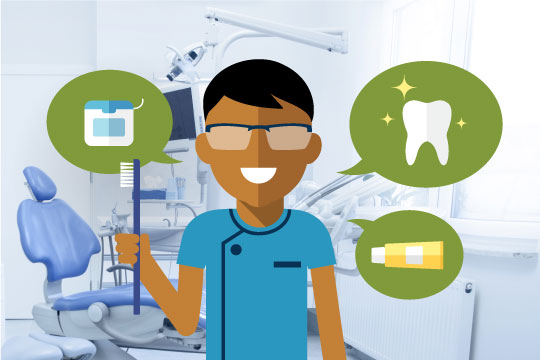 After years of dedicated lobbying, the Association negotiated the creation of the Pensioners' Dental Services Plan, which came into effect on Jan. 1, 2001.
 
Our talking points
As exciting as it can be to revisit all of the amazing advocacy work we've accomplished together, one of the most thrilling aspects of an anniversary is the opportunity to look ahead. We don't want to miss this chance to turn our attention toward the future and inspire conversations about the Canada we want to see. These four talking points speak to our strengths, beliefs and strategic vision as an Association.
Dignity in aging matters. We advocate for quality and equitable health-care services for all older Canadians, and for policies, programs and services that will allow older adults to age with dignity in the place of their choosing.
We promote and employ innovative research and thought leadership. We believe every Canadian, today and in the future, should benefit from better retirement income security and a strong, sustainable health-care system. We use our platform to raise the profile of important research and to analyze what is currently working — and what isn't — in the fields of older adult care, gerontology and health-care policy.
We are fighting ageism in politics, policy and beyond. We are dedicated to fighting negative age stereotypes and advocating for policies that meet the growing needs of older adults. When we build cities and communities that are good places to grow up and grow older, the benefits extend across generations.
We amplify the voices of older adults and veterans. We believe that the voices of older adults and veterans, as well as those of their families and caregivers, must be present in all decisions about the governmental policies, programs and services that affect them. We will use our networks, communities and platforms to continue to raise their voices.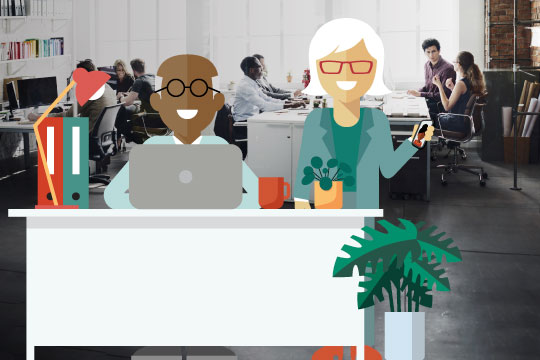 Now more than ever, Canadians are aware of the need to fight ageism and build systems that promote financial security and dignity through all of life's stages.
 
Our celebration
While the founding convention that created our organization took place on Oct. 18, 1963, festivities will be taking place throughout the year. Visit our advocacy newsfeed to stay in the loop, and be sure to follow us on social media for exciting events, activities and resources.
Did you know that we're running a contest you can enter right now? 
We intend to use this milestone to celebrate the successes we've achieved together, to advocate for good policy that improves the lives of all Canadians in retirement and to shine a light on our recommendations that reimagine aging and retirement for the future.
This anniversary belongs to every member, volunteer, employee and supporter who helped to build and grow the National Association of Federal Retirees over the last six decades. Thanks to you, we can look forward to the next 60 years!