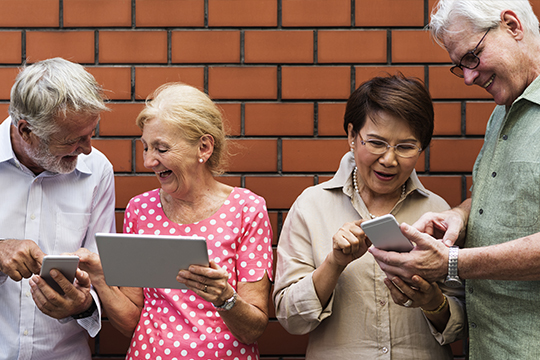 Following Federal Retirees on social media is a great way to stay connected to the Association and its amazing community of advocates, volunteers and members.
 
If you use Facebook, Twitter, LinkedIn or Instagram, we hope you'll connect with us there. We share details about our advocacy campaigns and upcoming events as well informative articles and the latest news that matters to members, retirees and older Canadians.
Like us on Facebook: @FederalRetirees or facebook.com/federalretirees
Follow us on Twitter: @fedretirees or twitter.com/fedretirees
Follow us on LinkedIn: linkedin.com/company/federalretirees 
Connect with us on Instagram: @federalretirees or instagram.com/federalretirees
If you participate in our social media community (and we hope you do), remember to be respectful and be kind. We have community guidelines that we encourage you to read for more information.
Talk to you soon!