Welcome to the London Branch website of the National Association of Federal Retirees           
Welcome to the London District Branch of the National Association of Federal Retirees. A special welcome to our new members! Membership is open to anyone contributing to, eligible to receive, or already receiving a pension under one of the four Superannuation Acts; Public Service, Canadian Armed Forces, RCMP, and federally appointed judges. Also eligible are honourably discharged non-pensioned veterans and their partners. Anyone receiving a survivor benefit from the pensions previously mentioned above is also eligible. 
Most importantly, the Association advocates on your behalf to protect and maintain your pension benefits. The Association regularly meets with elected and government officials (MPs, Treasury Board, PSHCP, PDSP, PSPIB, etc.). This is our most important mission - to protect the pension and benefits you have earned through your career in the public service. Together with our pension coalition partners we represent over six million pensioners advocating for pension security in retirement. You can view all the Associations priorities here.
In addition, the Association nationally provides a wealth of information for retirees regarding their benefit entitlements and great discounts through our preferred partner program in areas of health, travel, home, and auto insurance, travel destinations, and hotels, to name a few.

On the local level your branch typically hosts five events each year wherein we bring informative speakers on a range of topics from travel destinations, your rights in the health care system, home care, wills and estates, senior fraud, etc. If you want to know more about London Branch events please check out our events page on the Association site or leave the branch a voicemail at 519 439-3762.

Please consider joining the National Association of Federal Retirees. It is a great investment to get the most out of your retirement. I invite you to also take the opportunity to visit the Association's national website.
Looking forward to soon welcoming you in person at an upcoming branch meeting,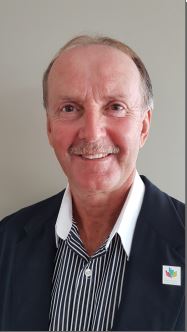 Respectfully,
Gerry Filek
President
London Branch
National Association of Federal Retirees