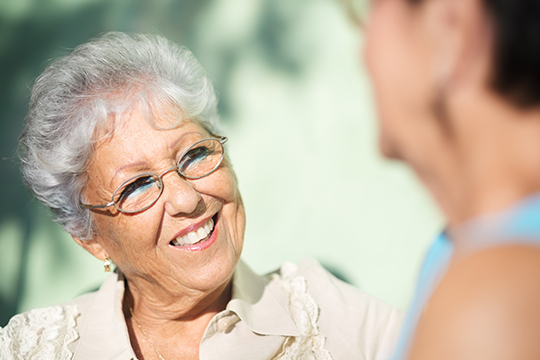 The Federal Retirees community came together in 2022 to take action on seniors' issues across the country.
 
In 2022, Federal Retirees advocacy continued to focus on our four priorities: retirement income security, a national seniors strategy, veteran well-being and pharmacare. Advocacy work continued at the federal and provincial levels, with volunteers and members across the country getting involved to have an even greater impact. Here are some highlights from 2022.
B.C. volunteers present to the Liberal Pacific caucus
Volunteers in B.C. and staff in Ottawa worked together to meet the entire Pacific Liberal Caucus. The half-hour presentation during a caucus meeting was an excellent opportunity to get our priorities in front of MPs and have a productive discussion with much less time and effort than it would have taken to do individual meetings.
For the 2022 Ontario election, Federal Retirees called on all parties to ensure older adults are able to access safe, high-quality health care when they need it the most.
Branches — and members — across the province got involved to make sure all candidates understood that a plan for older Ontarians is needed now.
For the 2022 Quebec provincial election, Federal Retirees called on the next Quebec government to commit to a significant investment in care and services for seniors, the implementation of a seniors strategy and the restoration and modernization of the health-care system.
Members across the province took action to make sure Federal Retirees' priorities were heard by all candidates — from joining a live webinar townhall to ask candidates tough questions, to writing to more than 350 candidates and nearly 100 letters to the editor.
Federal Retirees endorses Home Supports Initiative in Saskatchewan
Federal Retirees joined the Saskatchewan Seniors Mechanism (SSM) in calling for a Home Supports Initiative, which would help individuals age in settings of their own choosing, including their own communities. 
Federal Retirees sent a letter to Saskatchewan's minister of mental health and addictions, seniors and rural and remote health, calling for the Home Supports Initiative to be implemented.
Members advocate for improvement to long-term and home care
Improving the health and well-being of Canadians is fundamental to our mission. Federal Retirees is advocating for governments at all levels to work together to reform older adult care and implement national standards for long-term and home care as part of a comprehensive national seniors strategy.
And this means making sure every MP across Canada hears this message. Association members have sent nearly 18,000 letters to their local MPs demanding that governments address the problems in long-term and home care once and for all and ensure equitable and quality care for all Canadians.
Getting Federal Retirees priorities into the 2023 federal budget
In late 2022, Federal Retirees submitted budget recommendations to the federal government on behalf of its members as part of the annual pre-budget consultations. 
Federal Retirees is making clear recommendations for the 2023 federal budget.
Commit to long-term care standards and a national seniors strategy  
Invest in and implement pharmacare  
Support caregivers  
Action on equitable outcomes for veterans   
Resolve Phoenix issues fairly by the end of 2023  
Improve retirement security   
Federal Retirees members are helping get this message out, sending thousands of letters and meeting with their MPs. This campaign is continuing through spring 2023. And you can still get involved.
Read the budget brief submitted by Federal Retirees 
Send a letter to your MP with the easy-to-use tool 
Use the 2023 federal budget toolkit to meet with your MP 
 
Have a story to share?
Do you have a Federal Retirees advocacy success story to share? Send your story to advocacyteam@federalretirees.ca for a chance to be featured in an Advocacy Spotlight article on our website and maybe even in an upcoming issue of Sage magazine!
Want to get involved
Federal Retirees has a lot of advocacy activities planned for 2023, and now is your chance to get involved in Federal Retirees advocacy. Join the Reach 338 team today or reach out to our advocacy team for more information at advocacyteam@federalretirees.ca.
About Advocacy Spotlight
Advocacy Spotlight showcases successful initiatives and projects put forward by our dedicated volunteers and supporters.
The National Association of Federal Retirees has a proud history of advocacy on behalf of our members and all retirees. In collaboration with our volunteers and supporters from coast-to-coast, we continue this tradition of strong, smart advocacy campaigns focused on improvements to the financial security, health and well-being of our members and all Canadians.
Our success is not only measured in policy changes and legislation. It grows with every meaningful discussion with parliamentarians, and with every email and letter written. Together, we are achieving and surpassing our strategic advocacy goals and targets every day.