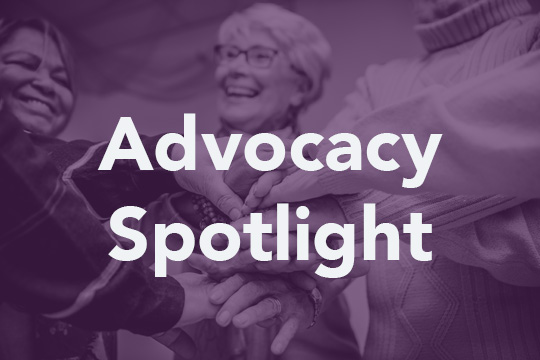 A group of B.C.-based volunteers teamed up to spread awareness of Federal Retirees' advocacy priorities.
 
On Feb. 23, 2022, the National Association of Federal Retirees met with the federal Liberal Pacific caucus group. District director for B.C. and Yukon Randy Wilson, B.C. advocacy program officer Leslie Gaudette, Fraser Valley West branch president Ian Spence and Vancouver branch president Dennis Jackson represented nearly 24,000 Federal Retirees members in British Columbia. Federal Retirees CEO Anthony Pizzino also attended.
The half-hour presentation, focused on Federal Retirees' advocacy priorities, including a national seniors strategy with principles and standards for long-term care, retirement income security, support for veteran well-being and pharmacare.
"Our members believe that all Canadians should have access to the prescription medications they need. Pharmacare is a long-standing commitment by the Liberal government — while the pandemic has been mission critical, the lack of much forward momentum on pharmacare over the last two years has been disconcerting and we're looking forward to this government seeing through its pharmacare commitments," said Gaudette.
"With the population aging, now is the time to ensure that seniors, regardless of income, or where they live in Canada, can receive the home care and community supports that will help them live independently for as long as possible in the comfort of their own homes," added Wilson.
"We look forward to future opportunities to work together to build a strong health care system for all seniors, including during any consultations and engagement on the federal budget or at committees. Federal Retirees remains committed to working with governments at all levels on these and other issues that are important to our members," said Pizzino.
Asked how this opportunity came about, Spence said, "when our team from the Fraser Valley West branch met with MP John Aldag in November 2021, we requested a meeting with the Pacific caucus of the Liberal Party. This was a follow-up from a previous meeting with MP Carla Qualtrough where she suggested it might be more efficient to present to all the MPs at once, rather than organizing separate one-on-one meetings."
During this meeting, supported by advocacy team staff, B.C. volunteers met with the following MPs, or their staffers: John Aldag, Sukh Dhaliwal, Hedy Fry, Ken Hardie, Ron McKinnon, Joyce Murray, Wilson Miao, Taleeb Noormohamed and Randeep Sarai.
"This was an excellent opportunity to really get Federal Retirees — and our priorities — in front of MPs and have a productive discussion with much less time and effort than it would have taken to do individual meetings," said Jackson.
Interested in presenting to your MPs at a caucus meeting and wondering how Federal Retirees advocacy team staff can help? Email advocacyteam@federalretirees.ca.
Interested in getting involved in Federal Retirees advocacy? Join the Reach 338 team today or reach out to our advocacy team for more information at advocacyteam@federalretirees.ca!
About Advocacy Spotlight
Advocacy Spotlight showcases successful initiatives and projects put forward by our dedicated volunteers and supporters.
The National Association of Federal Retirees has a proud history of advocacy on behalf of our members and all retirees. In collaboration with our volunteers and supporters from coast-to-coast, we continue this tradition of strong, smart advocacy campaigns focused on improvements to the financial security, health and well-being of our members and all Canadians.
Our success is not only measured in policy changes and legislation, it grows with every meaningful discussion with parliamentarians, and with every email and letter written. Together, we are achieving and surpassing our strategic advocacy goals and targets every day.