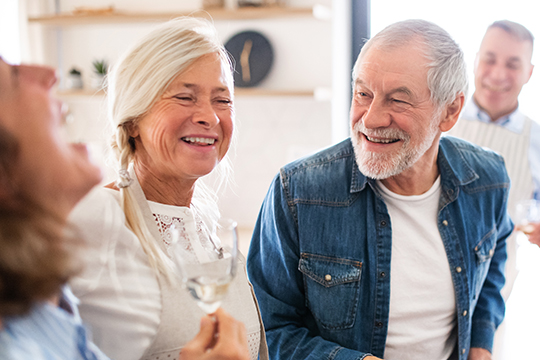 Federal Retirees and the SMM are calling for a Home Supports Initiative in the province of Saskatchewan, giving retirees a choice in the community and home in which they age.
 
The National Association of Federal Retirees joins the Saskatchewan Seniors Mechanism (SSM) in calling for a Home Supports Initiative, which would help individuals age in their own communities and in the housing of their choosing. 
Federal Retirees sent a letter to Saskatchewan's minister of mental health and addictions, seniors and rural and remote health, calling for the Home Supports Initiative to be implemented.
Older adults represent the fastest-growing segment of the population. But gaps in Canada's healthcare and social policies are putting barriers in the way of their independence and undermining their role in maintaining vibrant, healthy communities and economies.
"With very limited medically focused services provided through home care, a home supports program is essential for the well-being of older adults as they age. Whatever their stages of life, older adults have the right to make their own decisions, including where and how they will live, to the best of their ability," says Federal Retirees president Roy Goodall.
Thank you to the Regina & Area Branch and Saskatchewan advocacy program officer for leading this important advocacy work.
Advocacy Spotlight showcases successful initiatives and projects put forward by our dedicated volunteers and supporters.
The National Association of Federal Retirees has a proud history of advocacy on behalf of our members and all retirees. In collaboration with our volunteers and supporters from coast-to-coast, we continue this tradition of strong, smart advocacy campaigns focused on improvements to the financial security, health and well-being of our members and all Canadians.
Our success is not only measured in policy changes and legislation. It grows with every meaningful discussion with parliamentarians, and with every email and letter written. Together, we are achieving and surpassing our strategic advocacy goals and targets every day.