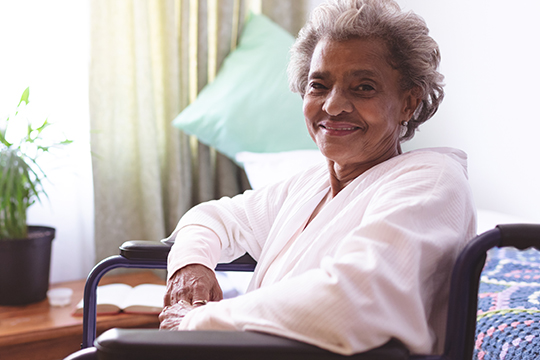 Long-term care standards are in the works and it's clear that accountability and enforceability are key ingredients.
 
Health Standards Organization (HSO), the Standards of Council of Canada and the Canadian Standards Association are collaborating to develop two complementary national standards on long-term care.
The Standards Council of Canada focused its work on safe operations and infection prevention and control, while the Health Standards Organization is focused on high-quality services in long-term care.
 
Federal Budget 2021
The 2021 federal budget "welcomed" the work by Health Standards Organization and Canadian Standards Association to develop national standards. It committed that this work will "inform" discussions with the provinces and territories "on improving the quality of life of seniors in long-term care."
That budget also committed $3 billion over five years starting in 2022-23 to support provinces and territories in "ensuring standards for long-term care are applied and permanent changes are made."
 
HSO's new national long-term care services standards
HSO works with experts and people with lived experience to "develop standards, assessment programs and quality improvement solutions" to support accreditation and public policy development.
It formed a technical committee led by Dr. Samir Sinha and conducted consultations with various stakeholders in the development of draft national long-term care service standards. The draft was published for public review in late January.
According to HSO, the new services standard is intended to provide guidance to residents, the long-term care workforce, leaders and governing bodies on:
"Providing evidence-informed resident-centred care practices that value compassion, respect, dignity, trust and meaningful quality of life.
Working in a team-based way to deliver high-quality care that is culturally safe and appropriate to the diverse needs of residents, the workforce and the broader team involved in the life of a LTC home.
Enabling a healthy, competent and resilient workforce and healthy working conditions
Upholding strong governance practices and operations and a culture that is outcome-focused and committed to continuous learning and quality improvement."
In response to the call for public review, Federal Retirees' president, Jean-Guy Soulière, and CEO, Anthony Pizzino, wrote a letter to the technical committee, stressing the importance of enforcement and accountability of national standards.
"The new proposed draft national services standards provide a wide range of aspirational guidelines on various aspects of long-term care service delivery. However, our members have been clear that accountability, enforcement and transparency are critical to assuring safety and improving outcomes in long-term care," wrote Soulière and Pizzino.
Voluntary accreditation has its limits. For systemic change, public accountability, and the successful implementation and outcomes of national standards, action and commitment from the federal, provincial and territorial governments are needed.
Let your MP know today: it's time for national standards for long-term care.
During the peaks of the pandemic, there was significant attention and discussion around national standards and improvements to long-term care by the federal government — but Canadians are still waiting for changes.
"It is clearly up to all of us to continue to call for federal leadership to take action to implement enforced principles and national standards for long-term care, tied to funding, and developed in collaboration with provincial and territorial governments, and for this federal government to fulfill its commitment of a new Safe Long-Term Care Act," wrote Soulière and Pizzino.
Join Federal Retirees in our campaign to implement enforced principles and national standards for long-term care.