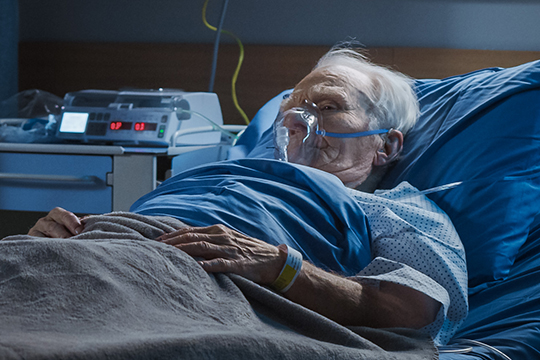 COVID-19 showed us that Canada's long-term care system is broken. No one should live like this.
Join Reach 338
COVID-19 showed us just how vulnerable some Canadians are — from retirement security, to access to medications, to those living in long-term care.
As Canada moves toward pandemic recovery, we need to remember how bad things got — and that no one should live like this.
The election may be over, but our work is just beginning. For advocacy organizations like ours, campaigns don't end on election day. In fact, a new government means a new start and the need for us to maintain our momentum and focused effort to keep making change happen.
We need people like you on the Federal Retirees team — to push our new federal government for better outcomes for members of our Association and for all older Canadians.
Join the Reach 338 team. Sign up today.
 
---
Our Association made a big impact with candidates during this election campaign, and it's all because of you, the Federal Retirees community. We hope this message from our national president, Jean-Guy Soulière, conveys our sincerest appreciation of your support!
Let's keep our election momentum going through Reach 338, and work together to make a difference with our new federal government. Join the Reach 338 network today! 
 
The Federal Retirees advocacy team was busy this election! Advocacy volunteers across the country emailed, called, interviewed and hosted townhalls with their local federal election 2021 candidates.
Several branches have hosted webinar townhalls or candidate interviews which were recorded and can be viewed using the links below. Please note that these recordings, provided by our volunteers and collaborators, have been made available in the original language in which the event took place.
In this election, Federal Retirees has four key priorities: a national seniors strategy with a focus on principles and standards for long-term care, retirement income security, support for veterans and their families and pharmacare.
Wondering where the Liberals, Conservatives, Bloc Québécois, NDP and Greens stand on these important issues? Through interviews and close readings of party election platforms, we've summarized what is being promised to members, veterans, retirees and seniors to help you make an informed decision at the ballot box.