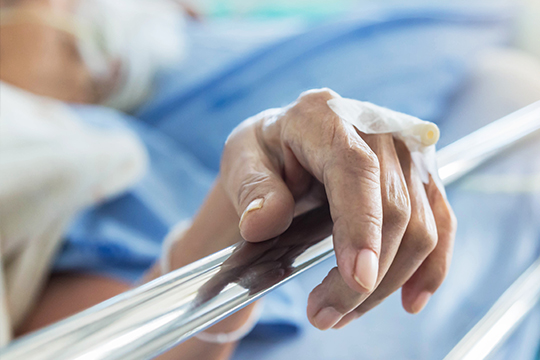 Federal Retirees is calling on party leaders to discuss their plans for addressing the long-term care crisis during the upcoming leaders' debates.
 
On Aug. 26, Jean-Guy Soulière, president of the National Association of Federal Retirees, penned an open letter to the Leaders' Debates Commission. His goal? To ensure the upcoming leaders' debates cover issues relevant to the Association, its members and older Canadians, such as long-term care and aging with dignity.
"There have been many conversations about the future of long-term and home care in Canada since the pandemic's onset and the deplorable conditions we saw unfold in facilities," said Soulière. "But little concrete action, and coverage on this has been nonexistent since the election writs were issued. That's not acceptable. We want the debates to cover older adult care and for leaders to get specific about their plans and vision for long-term and home care."
Federal Retirees has long advocated for improvements to long-term and home care, and COVID-19 has emphasized the urgent need for these reforms. In fact, a survey we conducted on older adult care found that 81 per cent of members believe Canada should implement a national framework for long-term care and 80 per cent believe the same should be done for home care.
The English-language debate will air on Sept. 9 from 9 p.m. to 11 p.m. EDT and the French-language debate will air on Sept. 8 from 8 p.m. to 10 p.m. EDT. Read Soulière's letter to the debates commission