Edmonton Branch 2019 volunteer appreciation/Christmas dinner meeting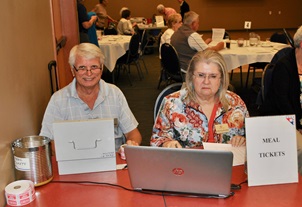 ​
Greeted by Board of Directors members Del Dahl and Heather-Anne Elliott-Martin, approximately 175 area members, undeterred by snowy weather, attended the Edmonton Branch Annual Volunteer Appreciation/Christmas dinner meeting.  
Welcome
The doors opened at 10:30 p.m. to allow time to visit and socialize before the formal part of the meeting.
Branch president Ross Gillespie welcomed members and guests. After calling for a moment of silence, and saying grace, he invited people to enjoy the meal.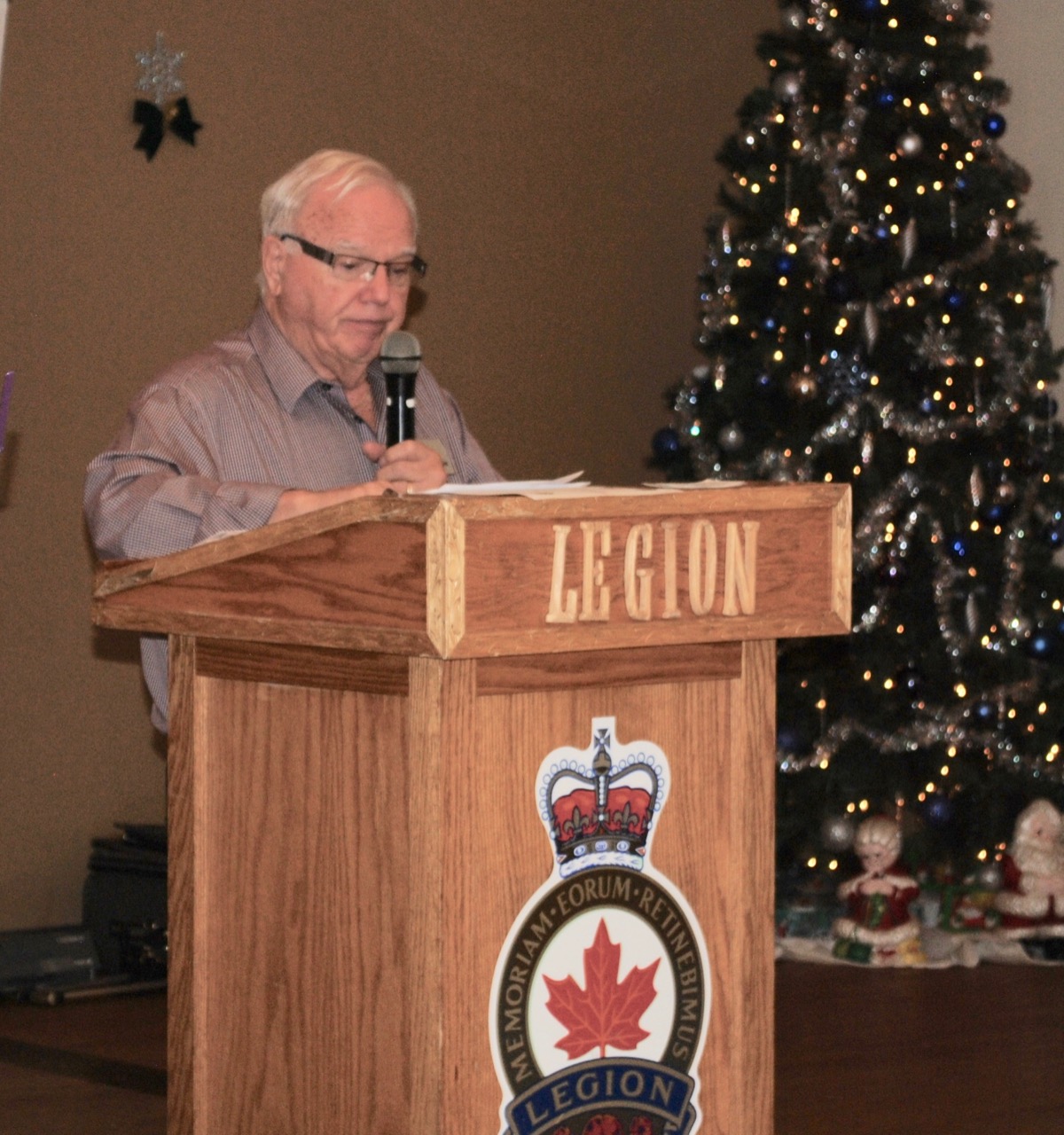 ​
Lunch is served
 175 members eagerly awaited for First VP Joan Brick to call their table number so they could go up to the buffet table to load their plate with the delicious Turkey dinner.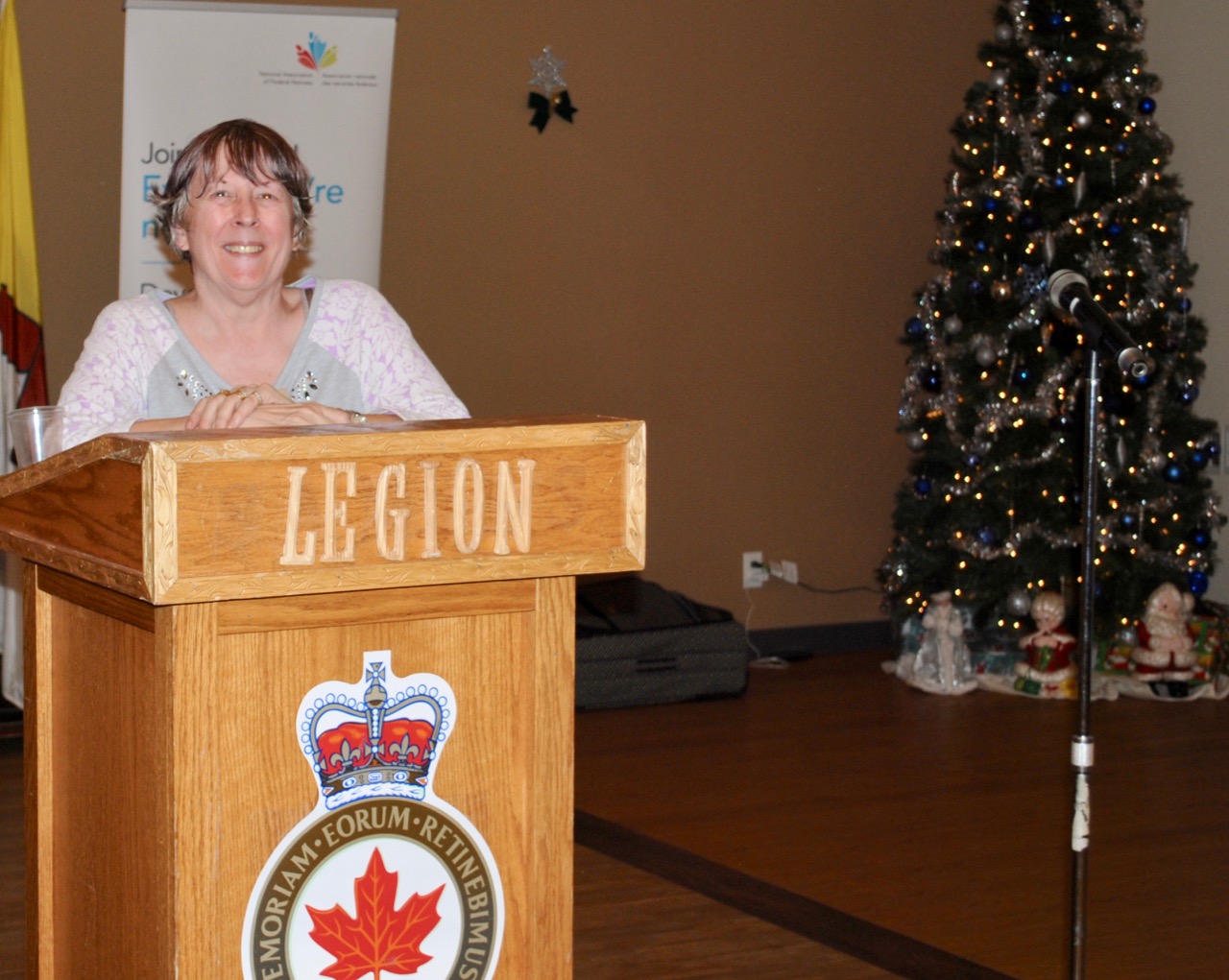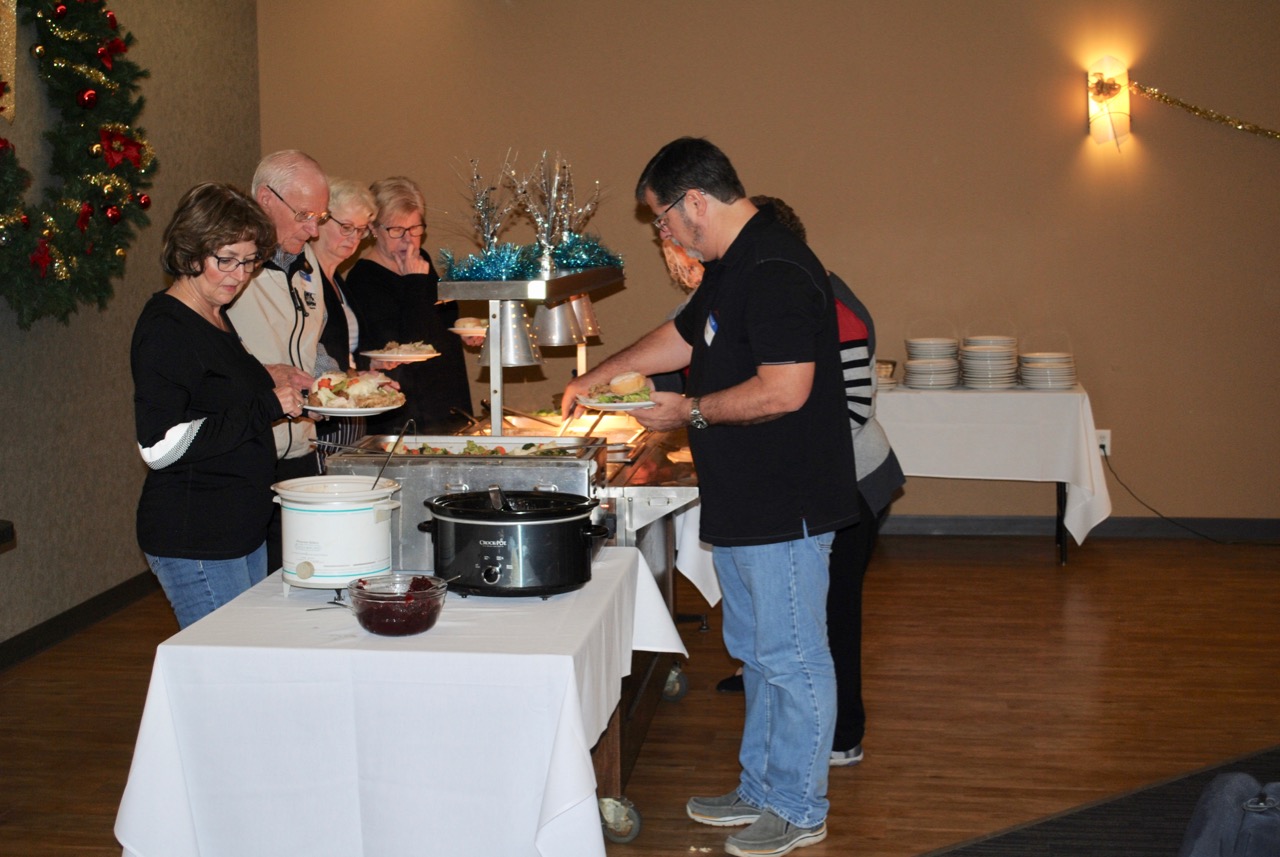 Entertainment
After dinner, Colleen Frances Lazoruk, an accomplished vocalist, whistler and saxophonist, entertained the crowd with a variety of songs of the season and other old favourites. The audience enthusiastically accepted Colleen's invitation to sing along.
Colleen brought a number of her CDs, which she offered for sale, with proceeds going to support the Cross Cancer Institute. 
You can enjoy Colleen's vocal and Saxophone stylings on YouTube.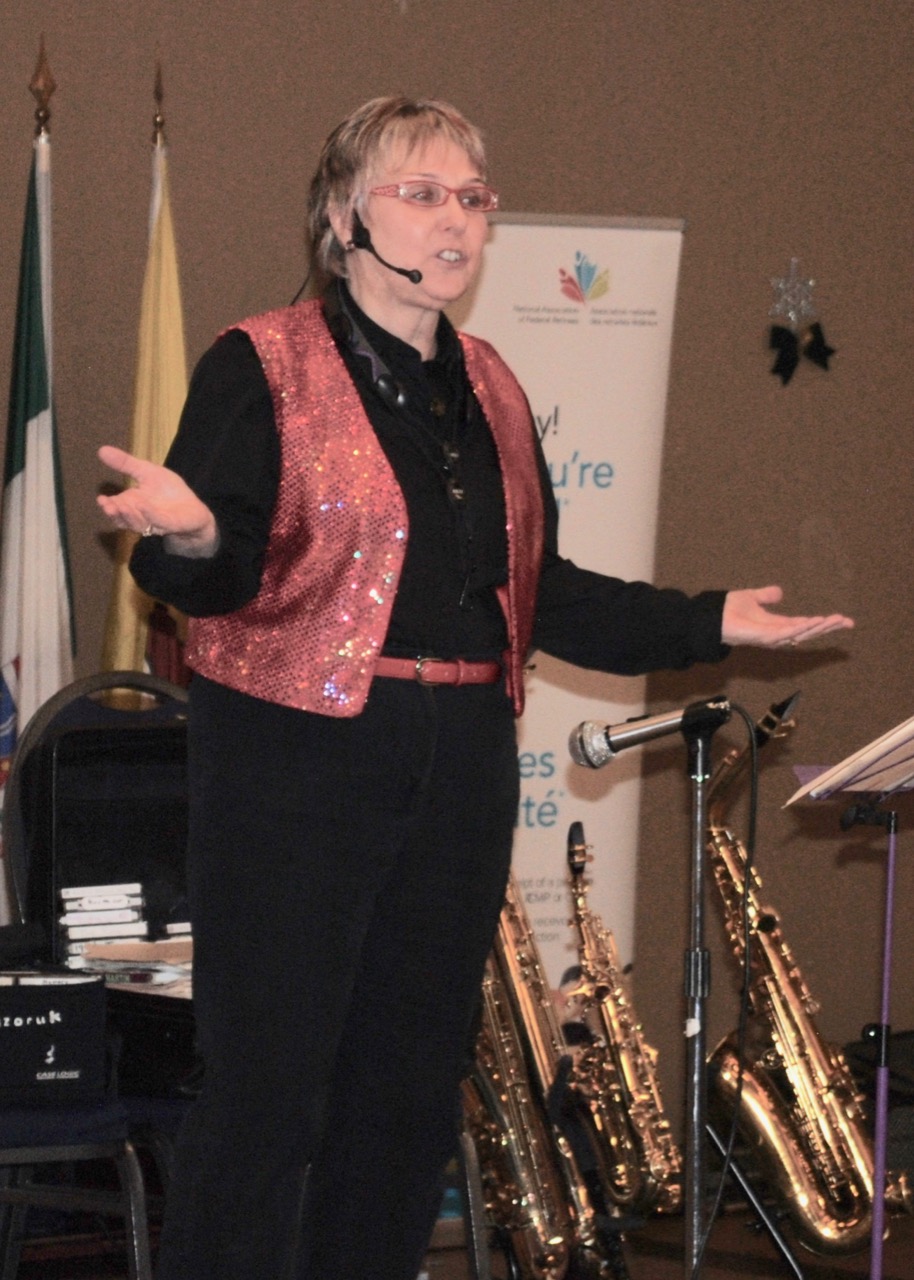 Wrap up – Next meeting
The event wrapped up around 3:00 p.m. Ross announced that our next scheduled meeting would be our annual general meeting in May.  
Ross also announced that the branch would like to host addition meetings throughout the year on specific topics and perhaps in other locations. He invited people to fill out the survey forms left on the tables, suggesting what topics they would like to see covered.