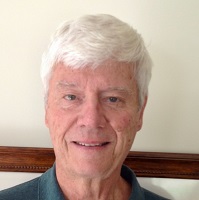 I would like to take this opportunity to introduce myself as your recently declared branch president. Many of you will be saying to yourself; What? Brian again? There was simply no one willing to stand for president. So it is deja vu all over again. Your Edmonton Branch is not alone in experiencing difficulty recruiting new and younger volunteers. Every volunteer association struggles to recruit and retain board members.
Following in the footsteps of Ross Gillespie will be a daunting task. Fortunately, I have the support of our hard working and talented board members and the support of Ross. Together we will strive to serve your interests to the best of our ability. We look forward to potentially holding in-person member's meetings once again beginning in September. We intend to also offer Zoom attendance for members unable or unwilling to participate in person.
Over the past couple of years many of us have experienced tough times. Consequently, we will try to remain upbeat and positive going forward. Having just said that I am sure you are aware that jurisdictions across Canada and around the world, at every level, have amassed withering debt and created unrealistic expectations for many. Relaxing pandemic restrictions will focus attention on the accumulated financial imbalances and free spending habits. This will result in political pressures to find ways to balance budgets and reduce spending. Our association (including your branch volunteers) are preparing to vigorously and proactively defend your pensions and benefits from the anticipated impending attack. We will likely request that you help us voice our concerns in some not to distant advocacy campaign.
Finally, we have branch board vacancies and we could really use your help. Please consider attending a few board meetings to see if you enjoy our company and to see if your interests and skill-set matches some aspect of board activity.
Kindest regard
Brian Emdin