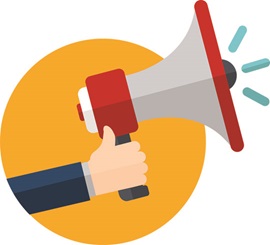 ​
This fall, members of the House of Commons Finance committee will review recommendations from across the country on what should be included in the 2019 budget. As we do every year, the National Association of Federal Retirees submitted a written brief outlining our priorities and the actions the government can take to protect and improve the health and retirement security of our members and all older Canadians.
At the National Office, the Advocacy Team is hard at work organizing meetings on Parliament Hill to meet with each member of the House of Commons and Senate Finance committees to highlight the importance of our budget priorities and to ask for their support. While important, this group of Parliamentarians represents only a fraction of those who will pass, or defeat, next year's budget.
Together, we can make a difference.
With 338 Members of Parliament from coast-to-coast, Federal Retirees counts on the hard work and support of our members to ensure our priorities are delivered to each and every one of them. We have put together an exciting action kit where you will find everything you need to contact your local Member of Parliament or attend a consultation and support our priorities for the 2019 budget.
Can we count on your help?
Complete the form below to receive your action kit now.
Or take a few minutes to write to your MP in support of our recommendations on Phoenix, better retirement income security, or a National Seniors Strategy.
Together, we can ensure that all 338 Members of Parliament receive information and understand Federal Retirees' priorities for the 2019 budget.