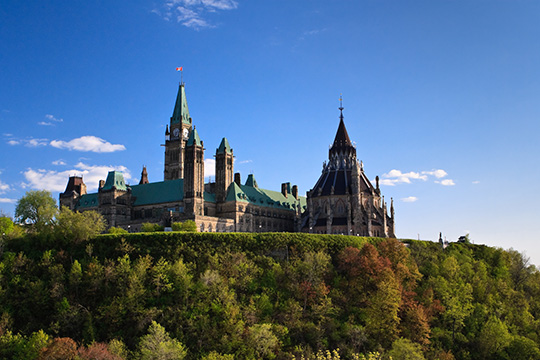 This fall, members of the House of Commons Finance committee will review recommendations from across the country on what should be included in the 2019 budget. The National Association of Federal Retirees submitted a written brief outlining our priorities and the actions the government can take to protect and improve the health and retirement security of our members and all older Canadians.
Once again, the committee chose to focus on the economic growth and ensuring Canada's competitiveness. In the brief, Federal Retirees focused on retirement security and health care for seniors, arguing these areas are essential to encouraging Canada's productivity, economic growth and competitiveness.
Older Canadians are transforming how we define retirement and aging, living longer than ever before in better health, and outnumbering youth since 2015. The 2019 federal budget is the right time to enable investments and public policies that will ensure this diverse, vibrant and growing group continues to be a force for economic good for decades to come.

In the brief, Federal Retirees made four key recommendations:
 
That the federal government lead the implementation of a comprehensive National Seniors Strategy with our provinces and territories, that addresses the social determinants of health, including access to affordable and appropriate housing, retirement income security, and robust and sustainable social services. This must include action on improving seniors-focused home and community care; developing and promoting Age-Friendly Community principles; increased support for caregivers; and combatting isolation and ageism.
 
That this government help Canadians build better retirement security, honour the promises made to retirees when pension plans are changed, and continue to improve CPP and OAS.  A good first step in achieving this is the immediate withdrawal of Bill C-27.
 
That the federal government follow through on the Budget 2018 commitment to consult on retirement security, to ensure our current retirement savings regimes are effective and that Canadians' retirement security needs are met. Hold public, transparent consultations by spring 2019 with retiree and pensioner organizations, veterans, academics, policy experts, labour and business leaders, and others, to map Canada's path to retirement security.
 
That this government ensures retirees and employees are properly compensated and invest appropriate funds and continue to work with labour and retiree partners to resolve Phoenix Pay System issues.