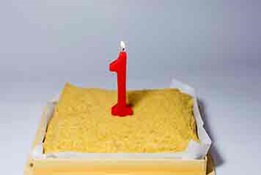 House Government Bill C-27, An Act to amend the Pension Benefits Standards Act, 1985 (Bill C-27), was introduced by federal Finance Minister Bill Morneau in Parliament one year ago today. 
Federal Retirees is still worried about Bill C-27. The bill will enable a new type of pension plan, target benefit pension plans, at the expense of good defined benefit plans and many Canadians' earned retirement security. This is simply not acceptable. Defined benefit pensions are deferred compensation, and employees have already provided their services in exchange for them. And there's more – read the details on why we're concerned.
Take a moment now to let your Member of Parliament as well as Finance Minister Bill Morneau and Prime Minister Justin Trudeau know you're concerned about Bill C-27.
So, what's changed since C-27's introduction?
The legislation still sits at first reading in the House of Commons, and it's been at that step for a year. Usually, legislation undergoes three readings, study by a committee and potentially amendments, and then referral to the Senate. While not entirely unheard of, it's not common for legislation to stay at this introductory step for a year.

Earlier in 2017, Finance Canada undertook consultations on the issue, thanks to pressure exerted by Federal Retirees and other organizations. Those consultations were invited after the bill was introduced in Parliament, and haven't been communicated to the public. While the pause to consult and learn more about the legitimate concerns seniors have about this legislation is a good thing, this approach does not assure Canadians of fairness, openness, and transparency in developing public policy – particularly public policy that has far-reaching consequences on vulnerable segments of the population, like seniors.
But a few things remain the same
We still know that retirement security is precarious for many Canadians. Declining workplace pension coverage. Retirees' and employees' pensions wiped out when companies go bankrupt. Personal retirement savings vehicles that aren't meeting seniors' needs. There are still many policy opportunities that can help Canadians build secure and dignified retirements.
We still know that target benefit plans require more frequent, more complex actuarial valuations, which are provided by consulting companies like Morneau Shepell, the company that bears the finance minister's name. 

Thanks to recent media reports, we now know that Bill C-27's sponsor, Finance Minister Bill Morneau, has received monthly dividends from Morneau Shepell since taking office in 2015 although through shares held indirectly by numbered companies. 
And to add one more layer to this already complex tale of Bill C-27, the finance minister, and Morneau Shepell, enter Fred Vettese, Morneau Shepell's Chief Actuary. Vettese has penned a set of op-eds published in mainstream media and industry publications, adding to the recent storm surrounding the recent tax proposals by the federal government. In the op-eds – at best a distraction and diversion, at worst outright misleading – Vettese attacks federal public sector defined benefit plans and calls for their conversion to target benefit plans, as a matter of "fairness".
We all know that fairness isn't about creating a race to the bottom, and that well-managed, disciplined defined benefit plans – like those of the federal public sector – make retirement secure and cycle back to our local and national economies in the form of consumer spending and taxes, generating business growth and employment.
So, who really stands to gain from target benefit plans? 
Certainly not the employees and retirees whose pensions will be impacted.
Honour Your Promise
The course Bill C-27 takes can and should change, though.
In 2015, Prime Minister Trudeau clearly promised to the National Association of Federal Retirees in a letter to then President Gary Oberg that defined benefit plans "which have already been paid for by employees and pensioners, should not be retroactively changed into [target benefit plans]".
Additionally, Mr. Trudeau was interviewed by Federal Retirees' Sage magazine in 2015, and was asked his position on accumulated benefits about the then Conservative government's intention to introduce a "voluntary target benefit option" for employees of federally-regulated entities. In response, Mr. Trudeau said, "I was relieved the government didn't move ahead on this. They probably made a smart calculation that taking away benefits from seniors that had been earned and accrued over years, retroactively, is unacceptable, would cost them too high politically, and it's wrong in principle… Changing the rules retroactively, unless there's a grievous error or unforeseen consequences, is unacceptable."
It's time for Prime Minister Trudeau to honour his promise to Federal Retirees: scrap Bill C-27, and engage in a real conversation about policy that will improve Canadians' overall retirement income security.
Let your Member of Parliament know you're concerned about Bill C-27 today.