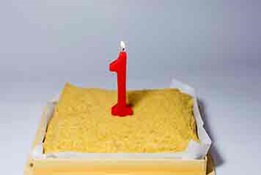 House Government Bill C-27, An Act to amend the Pension Benefits Standards Act, 1985 (Bill C-27), was introduced by federal Finance Minister Bill Morneau in Parliament one year ago today. 
Federal Retirees is still worried about Bill C-27. The bill will enable a new type of pension plan, target benefit pension plans, at the expense of good defined benefit plans and many Canadians' earned retirement security. This is simply not acceptable. Defined benefit pensions are deferred compensation, and employees have already provided their services in exchange for them. And there's more – read the details on why we're concerned.
Take a moment now to let your Member of Parliament as well as Finance Minister Bill Morneau and Prime Minister Justin Trudeau know you're concerned about Bill C-27.
So, what's changed since C-27's introduction?
The legislation still sits at first reading in the House of Commons, and it's been at that step for a year. Usually, legislation undergoes three readings, study by a committee and potentially amendments, and then referral to the Senate. While not entirely unheard of, it's not common for legislation to stay at this introductory step for a year.

Earlier in 2017, Finance Canada undertook consultations on the issue, thanks to pressure exerted by Federal Retirees and other organizations. Those consultations were invited after the bill was introduced in Parliament, and haven't been communicated to the public. While the pause to consult and learn more about the legitimate concerns seniors have about this legislation is a good thing, this approach does not assure Canadians of fairness, openness, and transparency in developing public policy – particularly public policy that has far-reaching consequences on vulnerable segments of the population, like seniors.