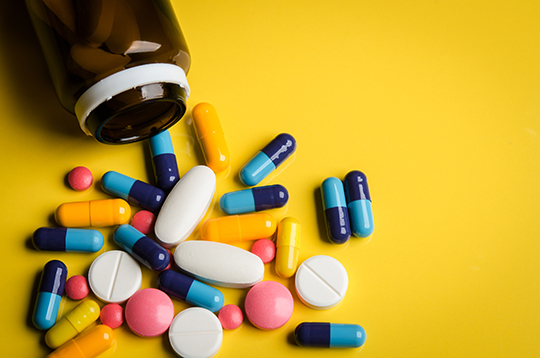 The 2018 federal budget announced a new Advisory Council on the Implementation of National Pharmacare to lead a dialogue on how to implement affordable pharmacare in Canada.
The Advisory Council describes pharmacare as a system of health coverage that provides people with access to necessary prescription drugs. Canada is the only developed country with universal health care that does not include pharmacare.
Most Canadians have some form of prescription drug coverage, whether through government programs or employer plans, but the degree of coverage varies widely. Canadians spend more than $30-billion annually on prescribed medicines and costs are rising, and as many as one-in-five Canadians, typically those without coverage or with limited coverage, are unable to afford the medications they need. Further, these costs are straining both public and private drug plans.
A national pharmacare program could save Canadians money and make drug costs more affordable.
As part of its mandate, the Advisory Council developed an online questionnaire to consult with Canadians and gain input on how best to implement national pharmacare.
This feedback will inform the Council's recommendations to the government which will be reported in the spring 2019.
The National Association of Federal Retirees asked its members to share their views on national pharmacare in a survey based on the Advisory Council's questionnaire.
We received over 8,400 responses in French and English from across the country, with sharing their ideas on the importance of national pharmacare, its objectives and methods of funding.
In general, federal retirees disagree with the status quo on Canada's prescription drug coverage and want to see changes.  In fact, 91 per cent members feel pharmacare as described by the Advisory Council is important.
 
There was also strong agreement with many of the objectives of national pharmacare laid out by the Advisory Council.  For instance:
97 percent agree that every Canadian should have affordable access to prescriptions
94 percent agree that every Canadian should have access to the prescription medications they require based on need, not ability to pay
78 percent agree that individuals should have the right to choose the prescription drug plan they want
Methods to fund national pharmacare had the highest degree of variability among our members, however the use of co-payments had the highest level of support among federal retirees.
Federal retirees are fortunate and generally satisfied with their level of drug coverage, and strongly agree with keeping their current level of coverage.
Members' input was captured in a written brief for the Advisory Council. Read the full brief and guidance we shared to inform their decision-making.
Federal Retirees look forward to the results of this consultation and the final report from the Advisory Council on national pharmacare in Canada.