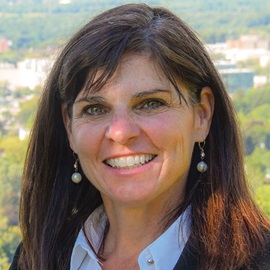 On July 18, Prime Minister Justin Trudeau announced that his new cabinet would finally include a Minister for Seniors. Filomena Tassi, Member of Parliament for Hamilton West-Ancaster-Dundas has been appointed to the role. Federal Retirees have led the way advocating over several years for a dedicated voice  for seniors at the cabinet table and are looking forward to working with Ms. Tassi to ensure public policy decisions are viewed though a seniors' lens.
"I am very happy to see that the Prime Minister has appointed a Minister for Seniors – taking this action was long overdue. Seniors, the largest growing demographic in the country, should have a dedicated voice advocating for their unique needs within cabinet." said Jean-Guy Soulière, President of the National Association of Federal Retirees.
Federal Retirees believe that the first priority on the new Minister's to-do list should be the development of a National Seniors Strategy, as recommended by the House of Commons Standing Committee on Human Resources, Skills and Development and the Status of Persons with Disabilities. The committee's report which includes testimony from Federal Retirees, Advancing Inclusion and Quality of Life for Seniors, made 29 recommendations related to income support, housing, home care, caregiving and age-friendly communities.
"Such a complex and important strategy requires coordination and oversight to ensure swift and effective implementation," said Soulière. "I am looking forward to meeting with Minister Tassi very soon to discuss her plans."
Send an email to Minister Tassi now – ask her to make the development of a National Seniors Strategy her first priority.