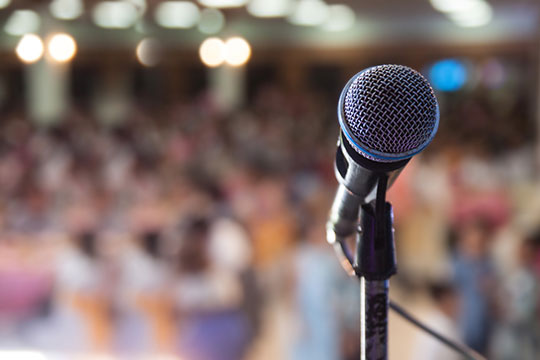 The Government of Ontario has committed $100 million over three years for its new dementia strategy, a plan the province committed to developing in last year's budget.

The funding commitment was outlined in the government's 2017/2018 spending plan, its first balanced budget since the 2008 recession.

Alongside new investments for seniors and the promise of a new youth pharmacare plan, the $141.1 billion budget outlines new investments in health care, education and infrastructure alongside previously announced commitments to address the affordability of hydro, housing and childcare. It doesn't raise corporate or personal income taxes, but hikes taxes by $10 over three years on 200 cigarettes, implements a previously announced 15 per cent tax on foreign speculators to cool the housing market, and allows municipalities to levy a hotel tax.

Progressive Conservative Leader Patrick Brown accused the government of "cooking the books," claiming Finance Minister Charles Sousa has presented a false balance using one time revenue from the sale of government buildings and Hydro One, cap and trade revenue, new federal money, and surplus from government sponsored pension funds.

NDP Leader Andrea Horwath lobbed her own criticisms – that the government hasn't done enough to address affordability issues in Ontario.

Despite the oppositions concerns, the budget does promise significant new funding, with specific line items devoted to seniors.

The new funding for dementia, which currently affects about 215,000 Ontarians, will expand access to community programs and enhance access to care and supports once a dementia diagnosis is made.

To support those who care for loved ones at home, the government has committed $20 million to ensure those caretakers can afford much-needed breaks.

The budget plan also provides more information about the promised transit tax credit for Ontarians aged 65 and older. The new benefit will provide 15 per cent off eligible public transit costs, following the elimination of the federal transit tax credit earlier this year.

The new provincial program is expected to result in an average benefit of $130 a year for seniors at a cost of $10 million to the government.

More details about the tax credit will be released ahead of the July 1 implementation date, but the budget noted it will be refundable, which means seniors who do not pay taxes will also be eligible.

The province also has committed $8 million over three years for Elderly Persons Centres. 

There are already 263 of these community centres focused on social and recreational programs for more than 100,000 seniors across the province. The new funding will allow for 40 more centres by 2018/2019.

Another $11 million over three years has been earmarked for the Seniors Community Grant program, which supports small grassroots organizations working with seniors. Since 2014 more than 923 projects have qualified for these grants, benefiting about 256,000 seniors through programs aimed at social inclusion, learning and volunteerism.

Long-term care homes will see a two per cent increase in their budgets, totalling $58 million this year, and the province will continue with its $250 million investments in home and community care, an annual investment the government has made since 2013.

The new and continuing commitments announced in budget 2017 follow on the changes to the Ontario Drug Benefit program for seniors in last year's budget.

Those changes expanded access to the low-income seniors' benefit by raising the income-eligibility thresholds from $16,018 to $19,300 for single seniors and from $24,175 to $32,300 for couples. More than 30,000 seniors are expected to benefit from those changes this year, budget 2017 notes.

But the deductibles and co-payments for other seniors increased as a result. The annual deductible increased from $100 to $170, while the co-payment increased from $6.11 to $7.11 per prescription.
For more information on the 2017 Ontario Budget please see: