Janice Dickson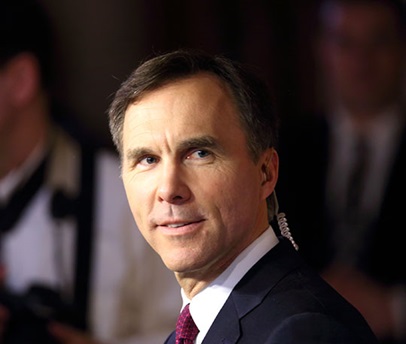 The Liberal government's latest budget, unveiled Wednesday, vows to set up new funds to address critical housing issues for vulnerable citizens (including seniors), to help veterans in need, to launch a pilot project for adult learners and to complete the Trans Canada Trail.
In the budget, the government said it's creating a new national housing fund with an investment of $5 billion over the next 11 years, which will be administered through the Canada Mortgage and Housing Corporation [CMHC].
The budget says the housing fund will boost investment in housing, expand direct lending for new rental housing supply and renewal, support innovation in housing, preserve the affordability of social housing and support a sustainable housing sector.
Federal funding for affordable housing is typically transferred to the provinces, which then send the funds to municipalities. CMHC will administer this funding by transferring it directly to the municipalities, bypassing the provinces.
Last year's budget committed to investing more than $200 million over a two-year period for the construction and repair of affordable housing for seniors, predicting more than 5,000 low-income senior households would benefit from the funding.
As part the new affordable housing initiative, the government will make more federal lands available for affordable housing. According to the budget, the government is proposing to invest $202 million over the next 11 years to make surplus federal lands and buildings available to housing providers at low or no cost for housing development.
After campaigning on restoring lifelong pensions to veterans, the Liberal government did not fulfill its promise in this year's budget — but it is vowing that it will follow through on the commitment later this year.
The Liberal government promises to create a 'centre of excellence' on post-traumatic stress disorder and related mental health conditions for veterans.
"The Centre would have a strong focus on the creation and dissemination of knowledge on prevention, assessment and treatment of PTSD and related mental health conditions for veterans and Canadian Armed Forces members." The budget proposes to invest $17.5 million over four years in the centre, starting in 2018-19, and $9.2 million per year ongoing.
The government also is creating a veteran and family "well-being" fund aimed at supporting innovation to improve veterans' quality of life. For this fund, the government will provide $13.9 million over four years beginning in 2018-19, and $3.9 million ongoing. The money would be provided to Veterans Affairs Canada with the aim of fostering innovation in the public, private and academic fields.
An emergency fund also will be created to provide $4 million over four years beginning in 2018-19 and $1.08 million each year going forward. The fund will help veterans who do not have immediate access to food, shelter or medication.
The Liberal government is also committed to helping adults who want to return to school to upgrade their job skills.
"The government intends to introduce a three-year pilot project to test new approaches to make it easier for adult learners to qualify for Canada Student Loans and Grants," reads the budget.
For this program, the budget proposes to provide $287.2 million over three years, beginning in 2018-19.
"These measures are expected to benefit Canadian women in particular, who often strive to improve their career prospects while balancing family responsibilities," says the budget.
Another notable item in the budget is the government's commitment to completing the Trans Canada Trail. When the trail is finally finished, it will be the longest recreational trail in the world, stretching across almost 24,000 kilometres. This year's budget will invest $30 million over five years for the project, beginning in 2017-18, to be delivered through Parks Canada.