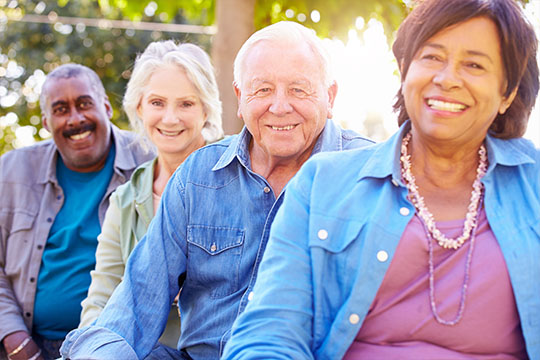 It's time that older adults and caregivers in Ontario have a non-partisan advocate looking out for their best interests.
 
In early July, a private member's bill was tabled to appoint a seniors' advocate for Ontario. Bill 196, Seniors' Advocate Act, 2020, would establish a seniors' advocate as an independent, non-partisan officer of the Ontario legislature, with the power and responsibility to safeguard the welfare of older Ontarians, caregivers and their families.
Tell your MPP to support Bill 196 today!
The seniors' advocate would advocate for the interests of older adults and their caregivers by independently advising ministers, public officials and individuals as well as organizations that fund or deliver seniors' services on systemic challenges faced by older adults, policies and practices to address existing systemic challenges, and other matters affecting older Ontarians and their caregivers.
Bill 196 is being introduced against the backdrop of COVID-19 and the devastating circumstances we have seen in Ontario, especially in long-term care facilities. The virus has disproportionately affected older Ontarians, with more than 34 per cent of cases and 95 per cent of deaths in Ontario involving people aged 60 and older.
Over the past few months, we have witnessed unacceptable conditions in long-term care and similar facilities, as well as the government's slow response to the COVID-19 pandemic in protecting and supporting older adults, those in long-term care and other congregate settings, and the caregivers on whom they rely. Little is being done to address the long-standing issues in long-term care or to assist older Ontarians, caregivers and families navigate COVID-19 and weather these difficult times.
It's not just about health, though. A seniors' advocate would deal with the broad range of issues that impact older Ontarians — from housing, to transportation, to food and income security.
With an independent seniors' advocate, the interests of older adults and caregivers in Ontario would be better represented and their needs would be harder for the government to ignore.
But, to make this a reality, we need your help!
Tell the Ontario government to support Bill 196 and the crucial role that the seniors' advocate will play in ensuring that the voices of older Ontarians are heard, considered, and acted on — so that all Ontarians can age with dignity.
Tell your MPP to support Bill 196 today! Use the form below to contact your member of provincial Parliament. We have already put together a message for you, but feel free to add to it or write your own.