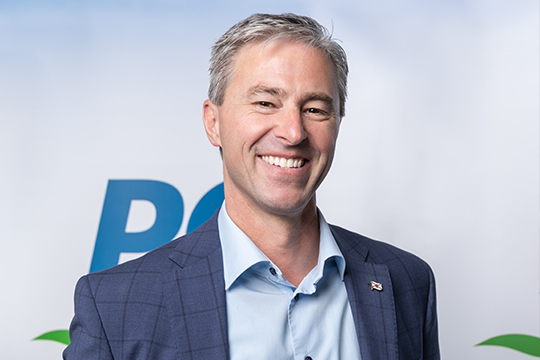 Every provincial government that sought re-election during the pandemic succeeded — until Nova Scotia gave Houston's Progressive Conservatives a surprise win.
 
When the Nova Scotia provincial election was called on July 17, most assumed that the Liberal premier, Ian Rankin, would sweep to a third consecutive Liberal victory. A June 3 poll found that 52 per cent of decided voters would vote Liberal followed by the Progressive Conservatives at 24 per cent and the NDP at 19 percent.
At the outset of the election campaign, Rankin stated, "we're at a point now where we've crushed the third wave." letting the province know he was confident that it was not only safe to hold an election, but also the right time for one. 
Every provincial government that had sought re-election during the pandemic had won, including governments in New Brunswick, British Columbia, Saskatchewan, Newfoundland and Labrador and Yukon. 
It was not to be for Rankin, however. On election night, Nova Scotians gave Tim Houston's Progressive Conservatives, with 39.1 per cent of the vote, 31 elected candidates. 28 are needed to secure a majority in the 55-seat legislature. The Liberal party had 36.7 per cent with 17 elected candidates and the NDP taking 6 seats with 21 per cent of the vote.
Houston suggested that Rankin had exhibited "bad judgement and weak leadership," which made the Liberals unsuitable to lead the province. Houston's campaign focused on health care, pointing to an increase in wait lists for family doctors, a lack of long-term care beds and ambulance delays. He added that his party's plan for health care included creating 2,500 single-bed rooms for long-term care residents, and that these plans had "started to resonate with Nova Scotians and particularly in southwest Nova Scotia."
Before the writ dropped, Federal Retirees met with MLAs who became candidates, sharing our issues and priorities. Members led the way using tools from Federal Retirees, including an election toolkit covering key issues and a letter to the editor form that helped members contact their local media outlets and raise visibility of issues important to older adults during the provincial campaign.
On Aug. 4, Federal Retirees hosted a webinar town hall and debate on issues important to members, older adults and retirees, which included representatives from three political parties — Minister Kelly Regan from the Liberal Party, MLA Barbara Adams from the Progressive Conservative Party, and candidate Tammy Jakeman from the New Democratic Party. Members and volunteers prepared questions for the candidates to highlight issues such as long-term care oversight and accountability. Both Adams and Regan will be returning to the Nova Scotia legislature.
The Association is hoping that with this majority, Premier Houston will commit to keeping older adults healthy and active while working with federal and provincial/territorial governments to establish national standards for long-term care , as part of a national seniors strategy.