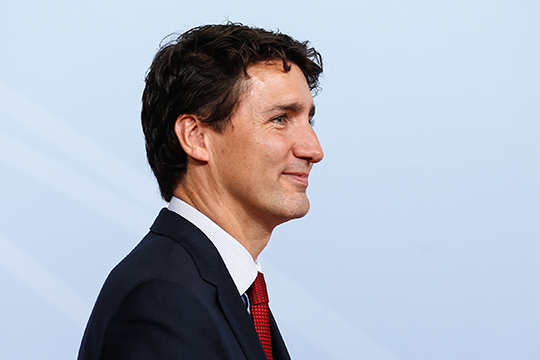 Justin Trudeau's Liberal Party has narrowly secured a win but failed to land a majority, meaning Canadians could be heading for another election before too long.
 
Thirty-six days after the writs were issued for Canada's 44th general election, and the federal government is essentially the same as it was before the fourth wave of the pandemic began its surge and candidates ramped up their campaigns.
The resulting Liberal minority government confirmed that Canadians were not in this election for a gamble or transformation, but rather for caution and certainty. And the certainty we have voted for will be a House of Commons divided, a government hanging on and advancing their priorities through hard negotiation, and another election — if this minority government is typical — within two years.
At the time of writing, the Liberals, under Justin Trudeau, netted 158 seats (up three). Erin O'Toole's Conservatives captured the popular vote and 119 seats, with no change to their seat count or strength in Western Canada, and Yves-Francois Blanchet's Bloc Québécois snagged an extra two seats for a total of 34. Jagmeet Singh and the NDP gained one seat for a total of 25, while the Greens hang on to two seats — though notably, leader Annamie Paul came in fourth in her race. Whether any of the leaders will face reviews remains to be seen.
Wondering what's likely going to be at the top of the policy agenda for each party? Read our leader interviews and platform deep dives.
For their part, the Liberals have made some big promises on health care, including $6 billion more to help eliminate health system waitlists, $3.2 billion to hire 7,500 new family doctors, nurses and nurse practitioners, additional funds to develop virtual care and a new funding stream for the Canada Mental Health Transfer. For long-term care, $9 billion over five years is promised for several initiatives to be negotiated with the provinces and territories, along with tax credits for those who renovate homes to increase accessibility (including in multigenerational homes) and a 1-800 number to help older adults navigate government programs.
On retirement security, the Liberals reaffirmed the commitment made earlier this summer that will see a 10 per cent boost to OAS next year for seniors 75 and up, and —in response to concerns flagged by Federal Retirees and other like-minded groups — all seniors will see an increase in the Guaranteed Income Supplement (GIS) of $500 for single seniors and $750 for couples, starting at age 65. Increases are promised to the CPP Survivor Benefit. The Canada Caregiver Credit will also be shifted to a refundable, tax-free benefit, a specific demand by Federal Retirees.
While most Canadians feel relieved at the election's conclusion, for advocates, polls closing is just the beginning of the next phase of the advocacy cycle. New members of Parliament and new committee assignments along with new ministers, parliamentary secretaries and staffers, mean that fall 2021 and winter 2022 will be busy for our Association — particularly with the renewal of the Public Service Health Care Plan (PSHCP) pending while the government was under caretaker convention during the election.
The new government is expected to swear in a new cabinet in a few weeks, and new (and perhaps returning) ministers can expect to spend the fall briefing up and staffing up. Federal Retirees will be watching for a seniors minister — an important role as the COVID-19 pandemic rages on and the serious issues with long-term care remain unresolved — as well as appointments to the Treasury Board, Health, Finance, Veterans Affairs and other areas.
The parliamentary calendar currently specifies an Oct. 18 return to sitting, though whether that's a hard and fast date will be confirmed over the coming weeks. Canadians will hear a fresh throne speech — the third in as many years and the first by Canada's new Governor General, Mary Simon — and an economic update to close out 2021.
What's next? Join our Reach 338 team — a nationwide network of advocates in each of Canada's 338 federal ridings — and be part of the Federal Retirees team pushing the new federal government for better outcomes for our members and all older Canadians.