Update:
This could be a close election, and every vote is going to count. Keep in mind the issues that matter most to you and to Ontario seniors, the promises from each party, and make sure you make an informed choice. If you're not sure where to vote, use this tool from Elections Ontario to find your local polling information and consider your plan to vote on June 7th.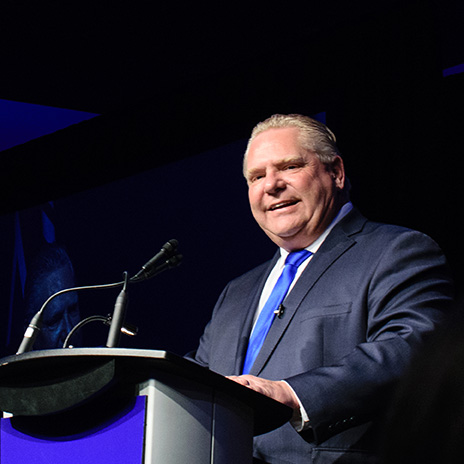 In early April, prior to our Vibrant Voices town hall in downtown Toronto, we asked the Ontario Liberal Party, the Progressive Conservative Party of Ontario, and the Ontario NDP to complete a questionnaire on a variety of important issues concerning our members and all seniors in Ontario in this election. On May 10, we published the responses we received.
A month has passed since the town hall meeting and, despite repeated reminders and follow up requests, the Progressive Conservative Party of Ontario has yet to provide their responses.
The Vibrant Voices campaign represents 150,000 voters in the Ontario election – and our members deserve to have responses to these important questions before election day.
With just a few days until advance polls open, we're asking for your help – because you deserve to know.
Use the form below to send a custom message to Progressive Conservative Party Leader Doug Ford and your local PC candidate urging them to answer our questions. Let's work together to make sure Vibrant Voices members, and all Ontario voters, know where the Progressive Conservative Party stands on these important issues.