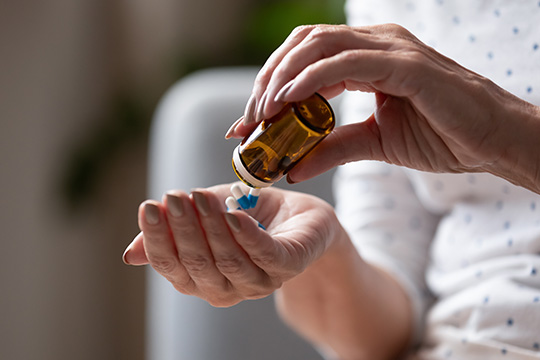 The Alberta government is making changes to seniors' drug coverage – and there could be more on the way.

In October 2019, the Alberta government introduced its 2019 provincial budget. In that budget, the provincial finance minister took aim at the Coverage for Seniors Program in two ways. The first way was to end dependent coverage under the Coverage for Seniors program for non-senior dependents. Those changes take place March 1, 2020.
Am I impacted? Read more here.
The second way was a vague promise to examine income testing in relation to coverage under the Coverage for Seniors program.
In last year's provincial election, the National Association of Federal Retirees asked candidates to protect affordable and accessible prescription drug coverage under this program by ensuring it remains premium-free and not income-tested. Our volunteers delivered this message to candidates, sending letters and attending all-candidates meetings across the province.
The Alberta government isn't protecting affordable and accessible prescription coverage for seniors and senior families, and more changes could be coming soon.
This needs to stop – and we need your help.
Right now, the Alberta government is conducting consultations in advance of the release of their 2020 provincial budget. Now is the time to speak up and tell them to roll back the changes they have made, and to not make any further cuts or changes to seniors' drug coverage.
Use the tool below to send a message to the finance minister, the health minister and your local MLA now.