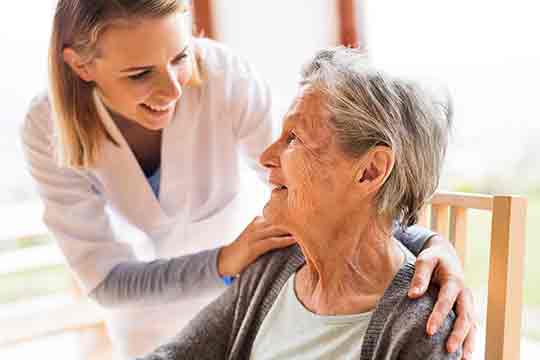 Stakeholders representing health care providers and seniors will be watching closely to see whether the Liberal government will use 2018 to begin crafting a national seniors strategy.

The number of Canadians over the age of 65 has grown significantly over the past seven years. If Statistics Canada's predictions prove accurate, seniors will make up one quarter of the country's total population by 2031.

Acutely aware of this rapid demographic shift, health care organizations and seniors' associations have for years called on Ottawa to create a national seniors strategy. Such a strategy, they say, would ensure that Canada's elderly population is getting the care it needs and that government is ready to manage the costs associated with rising pressures on the health care system.

Seniors care has been described by a former Canadian Medical Association president as "the paramount health care issue of our time."

In May 2017, the House of Commons passed a motion introduced by Liberal MP Marc Serré which called on the federal government to kick-start the development of a national seniors strategy and ordered the parliamentary committee on human resources, skills and social development to look at how to advance it.

The parliamentary committee began its study in early June and heard from 65 stakeholders and witnesses over 11 meetings. On Jan. 29, 2018, committee members will reconvene in private to discuss their draft report – so it's likely the groups of MPs will deliver their final report in the near future.

Creating a national seniors strategy was not on the Liberals' list of election promises, but the Trudeau government says it is committed to improving the well-being of Canadian seniors. In a statement released Oct. 1, 2017 – National Seniors Day – Prime Minister Justin Trudeau touted the government's work in increasing the Guaranteed Income Supplement for low-income and single seniors, creating the Canada Caregiver Credit and re-establishing the age of eligibility for Old Age Security benefits at 65 instead of 67.

"Whether in housing, health care, or income security, we will continue to help Canadian seniors get the support they need to participate in their communities and enjoy a secure and dignified retirement," Trudeau said in the statement.

Learn more about our work toward a national seniors strategy.