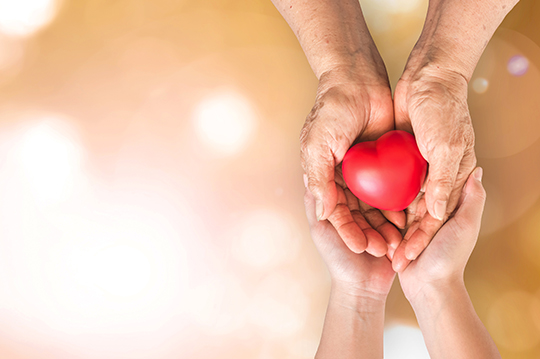 One year after legislation came into force, the Minister of Health tabled Canada's Palliative Care Framework, delivering on the 2018 deadline.  
The Act required the government to develop a framework in consultation with provincial and territorial governments and stakeholders, including caregivers and people with life-limiting illness to improve access to palliative care. 
Over 2,000 federal retirees also shared their views and experiences of palliative care services through our online poll, which informed a written brief and recommendations prepared for Health Canada by the Association.
Access to quality palliative care varies across the country. Federal retirees noted disparities and inequities based on geography and income, as well as gaps in available services and resources, public awareness and caregiver support.
The Economist Intelligence Unit's 2015 Quality of Death Index, ranked Canada 11th out of 80 countries based on the availability, affordability and quality of palliative care, falling two spots from 2010.
The government says this framework is to serve as a reference point for governments, stakeholders, caregivers and communities to identify common directions and opportunities, address gaps and share best practices with a vision that all Canadians with life-limiting illness live well until the end of life.
The framework presents ten guiding principles for palliative care in Canada, including:
-    Palliative care is person-and-family-centred care
-    Death, dying, grief and bereavement are a part of life
-    Caregivers are both providers and recipients of care
-    Palliative care is integrated and holistic
-    Access to palliative care is equitable
-    Palliative care recognizes and values the diversity of Canada and its peoples
-    Palliative care services are valued, understood, and adequately resourced
-    Palliative care is high quality and evidence-based
-    Palliative care improves quality of life
-    Palliative care is a shared responsibility
Four priority areas for action are established, along with corresponding short, medium and long-term goals and priorities. They include:
Palliative care education and training for health care providers and caregivers;
Measures to support palliative care providers;
Research and the collective data on palliative care, and
Measures to facilitate equitable access to palliative care across Canada with a closer look at underserved populations.
It also notes that Health Canada will establish an Office of Palliative Care to provide coordination going forward.
The Palliative Care Framework is a self-acknowledged start. A concrete implementation plan has yet to be developed, but is expected in summer 2019.
The framework could easily be dismissed, but documents such as this are important for a few reasons.   It is a consolidation of ideas, provides national validation from stakeholders nation-wide of the current gaps in access and service in Canada and it serves as a tool to help all stakeholders shape and plan the direction of palliative care for all Canadians going forward. 
This is also part of the reason why Federal Retirees has been advocating for a National Seniors Strategy. We need a blueprint with national leadership on these issues to enable all stakeholders to work together collectively on common, measurable goals and move the needle forward on substantive improvements for all Canadians, today and into the future.
Federal Retirees welcomes Canada's Palliative Care Framework, and looks forward to the implementation plan in the summer, which hopefully comes with dedicated funding.   
Thank you to all who participated in our Let's Talk Health palliative care poll. Visit Framework on Palliative Care in Canada to read the full document and let us know what you think.