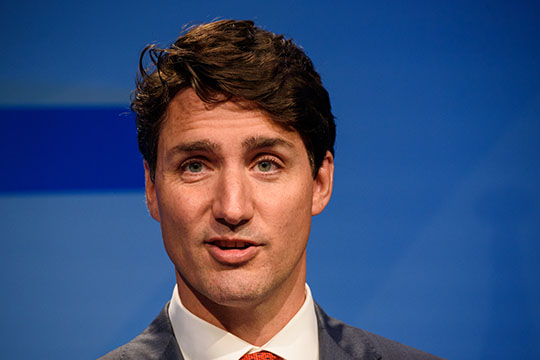 The federal government has outlined its plan to support Canadians hit hard by the COVID-19 pandemic in a new speech from the throne.
 
On September 23, Her Excellency the Right Honourable Julie Payette, Governor General of Canada, delivered the speech from the throne to officially open the second session of the 43rd Parliament. The ceremony's significance was heightened by the fact that this is the second throne speech delivered within the last year, under circumstances resulting from the COVID-19 pandemic.
The government outlined its plan to tackle the issues that have hit Canadians hardest during the pandemic, including older adult care and pharmacare.
"The government's commitment to supporting seniors by establishing new national standards, and to act to ensure people can stay in their homes longer, are wins for older Canadians as well as an example of the strength of Federal Retirees' advocacy," says Federal Retirees president Jean-Guy Soulière.
Since the onset of the COVID-19 pandemic, Federal Retirees focused its advocacy efforts where it matters most to our members – on retirement security and ensuring health care remains strong and sustainable, and on moving governments to fix the troubling circumstances in older adult care. From conversations with the federal government and opposition members from the earliest days onward, to the Association's appearance before the House of Commons Human Resources Committee, to our calls for a national seniors strategy, Federal Retirees' focus hasn't wavered.
Our recent campaign on long-term and homecare builds on that work and calls on all levels of government to implement national standards for long-term and home care – and today, the federal government signalled it has heard us.
The throne speech noted health care is a provincial and territorial jurisdiction – a fact that may make for a bumpy ride on the long road ahead to fix older adult care. This will make older adult advocacy – and the voices of all Federal Retirees members – critically important over the coming months and years.
"The consequences we have seen in many health-care settings, particularly long-term care, are tragically unsurprising to the seniors organizations and advocates who have sounded the alarm on the state of seniors care in Canada for some years now, and its an ongoing concern as we approach the second wave of this pandemic," said Federal Retirees CEO Simon Coakeley. "A significant, vulnerable segment of our population has been seriously impacted by systemic failures, and I think we can all appreciate that older adult care needs to be addressed collaboratively and intentionally, with the participation and involvement of all levels of government together."
The government also plans to introduce Criminal Code amendments to penalize those who neglect and endanger seniors under their care and mentioned further targeted support measures for personal support workers; action to assure better access to family doctors, primary care teams and virtual care; and a Disability Inclusion Plan.
Some of the commitments included in the throne speech should look familiar, though. The speech doubled down on commitments the Trudeau government made in 2019, including the same promises on pharmacare, as well as increases to Old Age Security at age 75 and to the Canada Pension Plan survivor's benefit – although the speech noted the government will "accelerate steps" to achieve its vision for pharmacare.
What the throne speech didn't mention is also notable. There were no details on supports for caregivers, many of whom have seen increased stress, costs and duties in caregiving during the pandemic, and there was no mention of the need to work across jurisdictions to better support caregivers.
Also absent was any specific mention of veterans – a particularly striking gap as veterans continue to be affected by a significant backlog with Veterans Affairs Canada, and as the Canadian Armed Forces and RCMP are just beginning to work toward equitable outcomes for serving and veteran women.
"As with any throne or budget speech, the devil is in the details – and in the economic update we're all anticipating. We have work to do to ensure the things that weren't mentioned get the attention they still need," concludes Soulière. "We're looking forward to working with governments and stakeholders alike on national long-term, home and older adult care standards, and we're optimistic that governments and parties will understand that collaboration to improve older adult care policies is what's needed now."
---
The throne speech sets the tone for what the Trudeau government wants to achieve, and there are wins in the speech for Federal Retirees and older Canadians – but our work isn't done. Take a moment to send a letter to your member of Parliament and your representative in your provincial/territorial legislature to let them know that this issue is important to you, that governments must address the problems in long-term and home care once and for all, and that we need national standards for long-term and home care to ensure equitable and quality care for all Canadians.