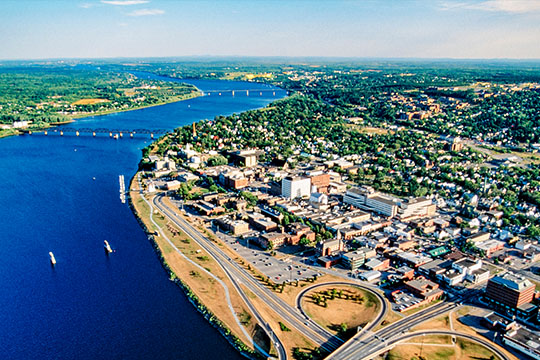 On Sept. 14, voters in New Brunswick headed to the polls and delivered a majority government for Blaine Higgs' Progressive Conservative party. It was the first province in Canada to hold an election during the global coronavirus pandemic.
A total of 25 seats is required to form a majority government in the province. The Progressive Conservatives won 27 seats, with the Liberal Party taking 17, the Greens holding onto their 3 seats and the People's Alliance re-elected in 2 seats. The NDP did not win a seat in the legislature.
At dissolution in August 2020, less than two years since the last election,  the Progressive Conservatives held 22 seats, while the Liberals held 21, leading to an unstable minority government.
Thanks to the hard work and dedication of our members and volunteers, Federal Retirees ensured that the political parties understood the priorities of our members and seniors in the province and that our members had the tools they needed to make an informed decision at the ballot box. In addition to reading our New Brunswick health and older adult care issues brief, members also voiced their opinion in our survey on health care within the province and submitted letters to the editor to generate discussions about important election issues affecting older adults.
The Association is hoping that with this majority, Premier Higgs will continue on the path set out by the 2020 budget, which focused on important initiatives in health care including improved ambulance and hospital services, more funding for mental health and increases to social assistance rates.
"We congratulate Premier Higgs on his re-election," said Léonard LeBlanc, district director for the Atlantic region. "Our message for all of New Brunswick's elected officials remains clear: our provincial government has an important role to play in adapting public policies and systems to the needs of today's growing seniors demographic and in future-proofing our policies and systems for tomorrow's seniors, especially considering the pressures on our social systems that have been brought on by COVID-19. We'll be continuing to advocate on behalf of our members and all Canadian seniors to ensure that their needs are carefully considered by New Brunswick's new government."