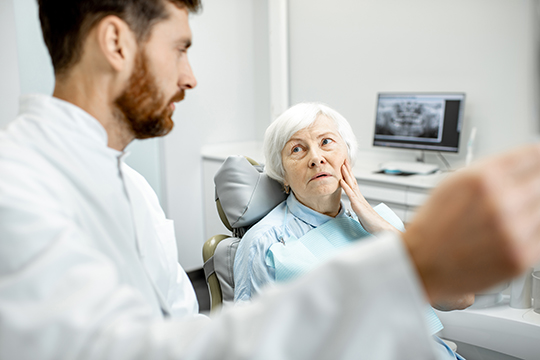 Earlier this year, Federal Retirees launched a survey to better understand the needs of our members with respect to the Pensioners' Dental Services Plan (PDSP).
After improvements the Public Service Dental Care Plan (PSDCP) for active employees were announced in 2018, the number of inquiries from members seeking similar improvements to their plan escalated. Notable improvements gained for the PSDCP included an increase to the annual maximum for routine and major services and coverage of dental implants.
The PDSP is a different plan than what is available to active employees in several ways. Unlike the PSDCP, the PDSP is not a negotiated plan, however a Federal Retirees pensioner representative serves on the PDSP Board to advise and provide recommendations to Treasury Board on the plan and pensioners' needs.
Coverage under the PDSP is also different. Pensioners share the costs, paying 50 percent of plan costs – so any increase costs to the plan can amount to an increase in plan member premiums.
Federal Retirees wanted to ask members for their views and gather your feedback to better understand your Plan priorities.
The survey was open for from March 22nd to April 5th, 2019 and we received over 13,600 responses in French and English from across the country.
The survey first asked members to comment on plan satisfaction. Most members feel that the plan meets their needs for routine dental issues well or very well. Members are less satisfied with the ability of the PDSP to meet their needs for unexpected or significant costs.
Members are generally satisfied with the reimbursement process. However, comments revealed there is less satisfaction when direct billing is not available.
Most respondents have not submitted an appeal to Treasury Board within the last three years; but those who did found the process satisfactory.
The survey suggests that information about the Plan could be more accessible. Members asked for more information about their contributions, eligibility, coverage, understanding Sun Life forms, as well as the appeal process, among others.
Understanding that pensioners pay 50 percent of the plan costs, Federal Retirees wanted to know if members were prepared to pay more in premiums for any plan enhancements. Most members answered either yes or were uncertain. Many commented they wanted more information on possible enhancements and costs.
Among the possible plan enhancements that were listed, improvements to the reimbursement rate for major procedures, an increase to the annual maximum reimbursement and introduction of dental implants were among the top priorities of members.
Next Steps
Federal Retirees is approaching Treasury Board through our Pensioner Representative to share and discuss this feedback on how the PDSP can be improved.
Federal Retirees will continue to update members on this process using our communication channels. If you are not subscribed to our mailing list, join today.