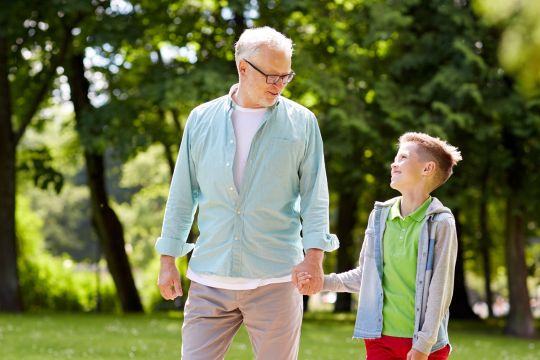 With an election on the horizon, now is the time to create a healthier future for aging in Manitoba.


 
As Manitobans head to the polls Oct. 3, those of us who advocate for seniors are concerned that valuable work done during the last provincial mandate will be lost.
Incumbent Premier Heather Stefanson's government oversaw the development of an excellent seniors strategy titled Manitoba, A Great Place to Age: Provincial Seniors Strategy that will improve the chances of Manitoba's seniors aging well. It will improve those chances if — and only if — it's implemented.
As such, we at the National Association of Federal Retirees — a not-for-profit, and non-partisan association made up of 170,000 members across the country, 7,500 of whom are in Manitoba — are calling on the winning party to appoint an independent and empowered seniors advocate, invest in health care, and take steps to help the province's most needy citizens.
Broadly, a seniors advocate should report to the legislature and would be responsible for investigating complaints and concerns, monitoring older adults' well-being and providing independent policy advice to the government on the seniors file. More specifically, a seniors advocate could also oversee the implementation of the seniors strategy as well as evaluate its progress as it rolls out. Measuring outcomes and publicly reporting on performance must be part of the action plan. The Liberals have already promised to take this step. We hope other parties will do the same.
This work is more important than it's ever been. In Manitoba, more than 17 per cent of the population, or 229,000 Manitobans, are already over the age of 65. That share is projected to continue to increase through 2036.
But the seniors strategy is just one aspect of our concerns. On the health-care front, the system is strained. Access to primary care is difficult for many Manitobans, even more so for those who live in the rural and Northern regions. The province has the lowest number of family physicians per capita in Canada and the third lowest number of specialists per capita.
Action must be taken now as the physician shortage is expected to worsen. In 2022, 43 per cent of the province's physicians said they were planning to retire, leave the province or reduce clinical hours within the following three years. In addition, two thirds of Manitoba's health-care workers are burnt out and 50 per cent have considered finding other jobs. Among nurses, that latter number jumps to 67 per cent. Doctors Manitoba reports that in 2022, the province had a backlog of between 102,139 to 128,477 procedures.
When it comes to care, Manitobans want to age with dignity at home or comfortably within a community care home, the latter of which saw deplorable conditions during the COVID-19 pandemic. To that end, we are asking the next provincial government to invest in health care — from primary care to home and long-term care. It must also address surgical wait times and backlogs and ensure care home standards are reviewed and enforced.
Finally, the new government must ensure Manitobans' incomes keep up with cost-of-living increases such as the 11.4 per cent increase in grocery prices between 2022 and 2023, increasing gas prices and higher interest rates. Government must take steps to help its most needy citizens make ends meet. Many of these citizens are seniors.
We ask that the next government ensure defined benefit pension plans are protected. The current government has made questionable moves, such as allowing businesses to have holidays from making contributions to workers' pension plans in the hopes it would save layoffs. It also passed legislation that would allow Manitobans to take out 100 per cent of the balance of its locked-in retirement account, to "allow flexibility" when in fact it was allowing Manitobans to mortgage their future. This kind of policy is hurting rather than helping those who have retired.
Older adults deserve dignity — and it's time to create a healthier future for aging in Manitoba. This provincial election is a chance for the next government to do just that.
Connie Kehler represents the Prairies and Northwest Territories on the board of directors for the National Association of Federal Retirees.
 
This article was originally published by the Winnipeg Free Press on Sept. 14.