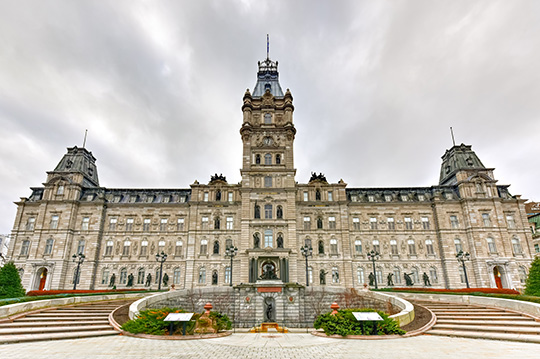 On October 1, voters in Quebec delivered a new government, in what some are calling a surprising result.
The Coalition Avenir Québec (CAQ) won 74 seats in the National Assembly, giving them a significant majority. The Liberal Party was reduced to 31 seats on election night – a loss for the party that has governed the province for most of the last 15 years. Following the election, Liberal leader Philippe Couillard stepped down as leader of the party and resigned his seat, and MNA Guy Ouellette was expelled from caucus, further reducing the Liberal Party's seat count to 29. The Parti Québécois was reduced to just 10 seats, losing that of their leader as well. Québec Solidaire elected MNAs in 10 seats – a noteworthy gain from the last election. However, neither the Parti Québécois nor Québec Solidaire will be recognized as official parties in the legislature, having not elected at least 12 MNAs or received at least 20% of the popular vote.
Regardless of the final result, Federal Retirees is proud of the role the Association played in this election. In endorsing the Campaign for a Quebec Worthy of its Seniors, Federal Retirees was able to ensure the priorities of our members and all Quebec seniors were on the political agenda. Now, the newly formed CAQ government will need to ensure that it fulfills its campaign promises to seniors.
"Quebec's government has an important role to play in adapting public policies and systems to the needs of today's growing seniors demographic and in future-proofing our policies and systems for tomorrow's seniors," said Jacques Lambert, District Director for Quebec.
James Nicholson, District Director for Quebec, added, "Federal Retirees will continue to advocate on behalf of our members and all Quebec seniors to ensure that their needs are carefully considered by the new Coalition Avenir Québec government."