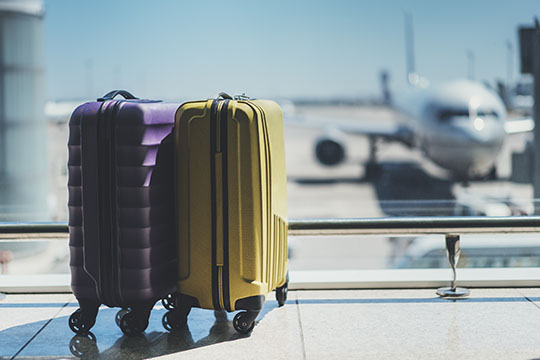 The Ontario government announced some amendments to its earlier decision to cancel the Ontario Out-of-Country Travellers Program.
First, the government has extended the deadline to end the Out-of-Country Travellers Program from Oct. 1, 2019, to Jan. 1, 2020.
In addition, facing backlash from patients in need of dialysis treatment, the government also decided to reverse its earlier decision and continue funding for dialysis services for people while travelling abroad. Under a new program operated through the Ontario Renal Network, patients will receive the same reimbursement rates that were provided through the existing program.
Kidney dialysis patients will continue to receive provincial coverage of $210 per treatment. The new program is set to commence on Jan. 1, 2020.
When these changes were first announced, Federal Retirees briefed the provincial government, urging it to reconsider this decision. Over 3,000 members also wrote to their local MPP and Premier Ford expressing their concerns with these cuts.
We also wrote to the federal health minister asking for the office to review this decision in light of its conflict with the Canada Health Act. 
In her reply, then-minister Ginette Petitpas Taylor expressed that she shares our concerns with the elimination of the Out-of-Country Travellers Program, making Ontario the first province to eliminate this coverage while travelling, which is also inconsistent with the portability criterion of the Canada Health Act. Portability is a core principle of the act and it is intended to ensure that Canadians have continuing coverage under their provincial or territorial health-care plan when they are temporarily absent from their province or territory of residence. This assures Canadians that, if they leave their province, they will still have some level of publicly funded health-care insurance.
Because these services are not fully covered, it is still recommended to purchase private insurance before leaving Canada. And if you are travelling this winter, be sure to take this information with you!
The federal health minister also advised that she wrote to Ontario's provincial health minister, Christine Elliott, to express concern with the decision as well as the provincial and territorial health ministers to remind them of the requirements of the Canada Health Act portability criterion.
Federal Retirees has also raised this matter with the Public Service Health Care Plan and the Johnson Insurance MEDOC team to assess what impacts these changes may have on these plans and on our members' bottom lines. The Association will communicate with members should there be any impacts or changes.
The changes to Ontario's public health system initiated by this government are short-sighted and contradictory to the Canada Health Act – but there's still time to reverse this unprecedented decision.
Send an email to the new Minister of Health Patty Hajdu and the Ontario Minister of Health Christine Elliott and let them know that Ontarians value our publicly funded health-care system and its core principles.
Please contact advocacyteam@federalretirees.ca if you have any questions.