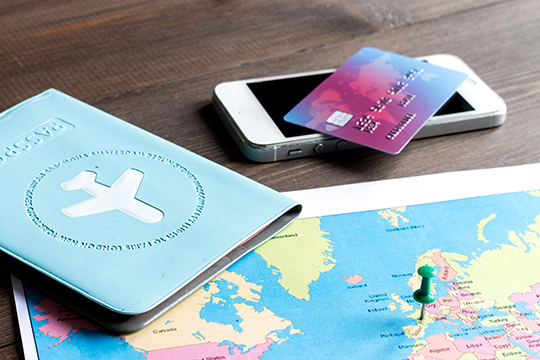 The Ontario government has decided to proceed with the elimination of OHIP coverage for Ontarians for travel outside of Canada. This is set to come into effect October 1, 2019.
The OHIP Out-Of-Country-Travellers Program covers doctor services, and emergency outpatient up to $50 (Canadian) per day and inpatient services up to $400 (Canadian) per day for residents while abroad.
Discussions about changes to this program came to light at the end of April, when the government posted an announcement about a program review and proposal to eliminate the program, only offering six days for public consultation.
The government cited the Auditor General's report which raised concerns with the administrative inefficiencies of the program and recommendations to reduce the administrative costs. The government spends $2.8 million to administrate roughly $9 million in claims annually.
Federal Retirees agree that updates are needed to improve our health care, and appreciate the need to address the inefficiencies in this program. However, administrative inefficiencies do not justify eroding public health care and scrapping the program all together.
Eliminating the program could amount to higher premiums for private insurance and risks for those who cannot afford private insurance at all.
Ending coverage outside of the country is also contrary to the portability criteria under the Canada Health Act requiring provinces and territories to continue coverage for insured health services should an urgent or emergent issue arise while away on vacation or business.
This move may also set a dangerous precedent for the rest of the country, putting public health care at risk.
Federal Retirees wrote a submission and over 3,000 members in Ontario wrote to Premier Ford and their MPP urging them to reconsider ending this program. 
Federal Retirees wrote to the federal Minister of Health encouraging her office to review this matter in consideration of the Canada Health Act.
It is unacceptable that this government only allowed six days of consultation for an issue that will impact so many Ontarians. Now that the proposal has been accepted, many Ontarians are still unaware of these changes, allowing only a few short months for the system to be reorganized so that coverage is seamless for travellers.
Discussions with Treasury Board and Johnson's Insurance about the impacts of these changes to the Public Service Health Care Plan and MEDOC are ongoing.  Any potential impacts to members and the plans will be posted and shared so that members are kept up to date.
What do you think about changes to public health care in Ontario? Email us at advocacyteam@federalretirees.ca to share your views.