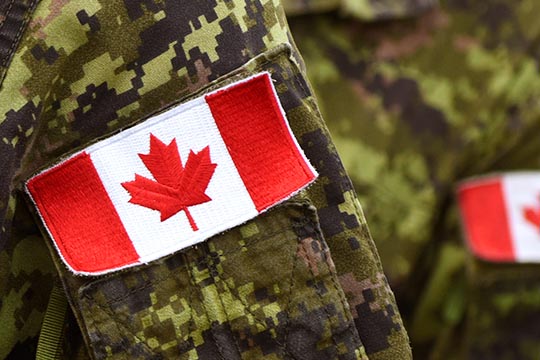 The Walrus and the National Association of Federal Retirees are teaming up for a very important virtual panel discussing veteran identities.
 
What does it mean to be a veteran now?
Register now to join us for a webinar on Wednesday, Nov. 9, 2022, from 7 p.m. to 8 p.m. eastern time.
Nationally and individually, we have preconceived ideas and expectations of what a veteran should be. The actual lived experience of being a veteran is broad and shifting, and personal narratives are essential when considering how Canada's military culture moves forward.
Through actions such as voting and paying taxes, all Canadians impact the shape of our military. As members of our communities serve to fight against local wildfires or are involved in global conflict, how are we advancing transparency, dignity and healing in these evolving systems?
The Walrus Talks at Home: Veteran Identities is a rare opportunity to hear directly from veterans as they share powerful insights and consider complex questions on ideas of leadership, belonging, vulnerability and strength.
Join us for this important and timely conversation.
Register for this Zoom webinar event now, through Eventbrite.