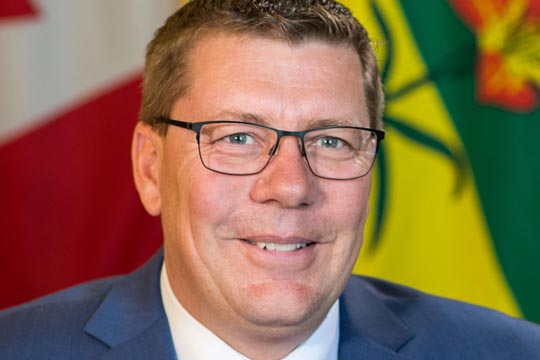 On Sept. 26, voters in Saskatchewan headed to the polls and delivered a majority government for Scott Moe's Saskatchewan Party. This is the fourth consecutive majority mandate for this party. Saskatchewan was the third province in Canada to hold an election during the global coronavirus pandemic – and the third province where voters delivered a majority to the ruling party.
A total of 31 seats is required to form a majority government in the province. Though thousands of mail-in ballots remain to be counted, election night tallies show the Saskatchewan Party well ahead in 50 seats and the New Democrats as the official opposition leading in 11 seats. Final results are expected to be released on Nov. 7. Currently no other parties are leading in any seats.
Prior to this election, the Saskatchewan Party held 46 seats, while the New Democrats held 13.
Thanks to the hard work and dedication of our members and volunteers, Federal Retirees ensured that the political parties understood the priorities of our members and seniors in the province and that our members had the tools they needed to make an informed decision at the ballot box. In addition to our Saskatchewan older adult care and well-being brief, members also submitted letters to the editor to generate public discussions about important election issues affecting older adults.
Federal Retirees also partnered with the Saskatchewan Seniors Mechanism on an open letter to make sure seniors issues were front and centre in the provincial party leaders debate.
The Association is hoping that with this majority, Premier Moe will continue on the path set out by the 2020 budget, which focused on important initiatives in health care including funding long-term care facilities, hospitals and mental health and addiction services.
Cynthia Foreman and Rick Brick, directors for the district of the Prairies and N.W.T, were heavily involved in the roll out of the election campaign.
"We congratulate Premier Moe on his re-election," said Cynthia Foreman, district director for the Prairies and N.W.T. "The provincial government has an important role to play in future-proofing our policies and systems for tomorrow's seniors by adapting public policies and systems to the needs of today's growing senior's demographic."
"The current pressures on our social systems, which have been magnified by COVID-19, make advocacy with and for older adults more important than ever," adds Rick Brick, district director for the Prairies and N.W.T. "Federal Retirees continues to advocate on behalf of our members and all Canadian seniors to ensure that their needs are carefully considered by Saskatchewan's government."