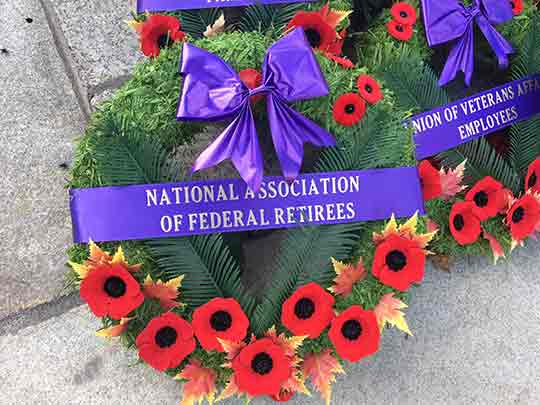 We would like to look ahead to Nov. 11, Remembrance Day, and recognize the extraordinary efforts and sacrifices of Canada's veterans as well as those who continue to serve our country. We also pay tribute to those who have given their lives serving Canadians and helping citizens of other nations.

On Remembrance Day in Ottawa, retired major Roy Goodall, vice-president of the Federal Retirees board of directors, will lay a wreath during the National Remembrance Ceremony on behalf of all members. The wreath is placed in honour of those who have served and those who continue to serve.

To all our veterans and their families, we thank you for answering the call to serve and for putting the freedom and safety of all Canadians before your own.