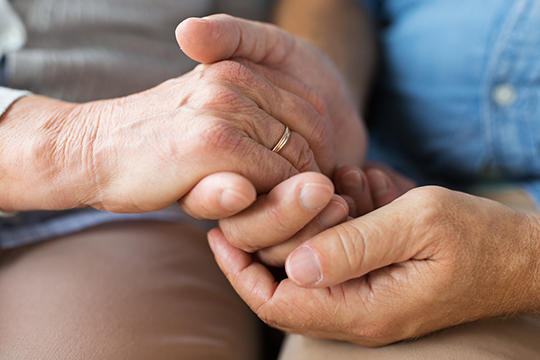 The "marriage after 60" clause: It's time to get to the bottom of the issue and deliver solutions for veterans and their families.
 
On April 29, 2022, Jean-Guy Soulière, president, and Anthony Pizzino, CEO of the National Association of Federal Retirees, addressed the House of Commons Standing Committee on Veterans Affairs (ACVA) as part of its study on pensions for veterans' surviving spouses. They were joined by the Association's pension advocacy and policy officer, Patrick Imbeau.
"Federal Retirees urges the Government of Canada to take a data-driven approach to this issue and to finally get to the bottom of it," says Pizzino. "We know this is an issue that impacts veterans and their survivors — and veterans have been promised it would be resolved for long enough. We need to define the issue, and ensure potential solutions are fair, equitable and support the long-term sustainability of hard-earned pensions for members and veterans of the Canadian Armed Forces and the RCMP."
Opening remarks on behalf of Federal Retirees were delivered by the Association president, Jean-Guy Soulière, and the CEO, Anthony Pizzino.
 
Currently, veterans who marry after the age of 60 are unable to leave a survivor pension for their spouse without incurring financial hardship, adding emotional as well as financial stress for the veteran and their spouse. Similar provisions restrict survivor pensions for RCMP veterans and federal public service employees. Since 2015, the federal government has promised veterans and their partners this clause would be eliminated.
In its 2019 budget, the federal government funded a new Veterans Survivors Fund to be administered by Veterans Affairs Canada. The $150 million over five years was tagged to "work with the community" to identify impacted survivors and ensure they have adequate financial support. To date, the research that was conducted has not been published, and veterans and their survivors continue to wait for answers.