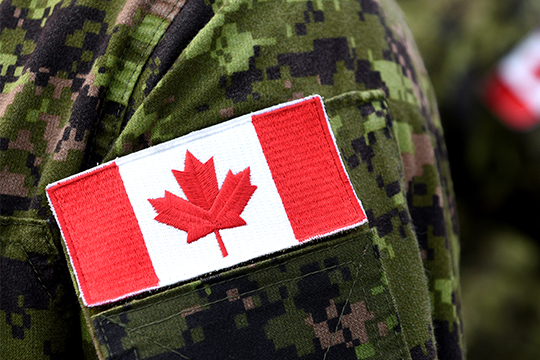 Data and transparent reporting are necessary to address the issue of fairness for veterans' services and benefits.


 
On March 29, National Association of Federal Retirees president Jean-Guy Soulière, CEO Anthony Pizzino and advocacy director Sayward Montague were invited to appear at the House of Commons Standing Committee on Veterans Affairs (ACVA) as part of the committee's study on fairness in services offered to veterans.
The study looks to examine uneven service delivery for anglophones and francophones, men and women and members of the LGBTQ+ groups by Veterans Affairs. It's an issue the Office of the Veterans Ombudsman identified as far back as 2018 in their report Timely and Transparent Decisions, which found significant delays for francophone and women veterans' claims with the department.
"Fair service means equitable service delivery and equitable outcomes," said Montague. "Uneven service delivery is not just about how long some claims are backlogged. It is also about why these claims are delayed or backlogged, finding the differences and addressing them with equity in mind."
Opening remarks on behalf of Federal Retirees were delivered by the Association president, Jean-Guy Soulière, and the director of advocacy, Sayward Montague.


 
Federal Retirees came to the committee with recommendations in mind. Sex disaggregated data, reported more often and transparently on claims and the backlog, is necessary.
"Having good, clear data is essential," said Montague. "Transparent, clear, readily available data can help determine whether there is more to the wait time story."
The Association brought up the need for a systemic review to find the most significant barriers to fair treatment and equitable outcomes and the need to focus on what fair service delivery means to veterans.
For veteran women, who have long been underrepresented and underserved within the Canadian Armed Forces and at Veterans Affairs, direct support options are necessary. The Association told the committee members that essentials include toll-free access to staff, a voice through effective and empowered advisory councils, a return to the annual Women Veterans Forum that was promised and an empowered senior leader within Veterans Affairs acting as champion.
The Association suggested that Veterans Affairs review its departmental goals and establish an Office of Equity. This approach is shared by the U.S. Department of Veterans Affairs, which also reports on health equity.
Research is another important factor in understanding and addressing unequal service and outcomes. When it comes to military and veteran women in Canada, there is little research or data tracking about how their service affects their health and well-being, even though women came into operational roles more than thirty years ago in 1989. The lack of research could be leading to delays in the services provided to some veterans. This issue was included in the mandate letter for the Minister of National Defence, Anita Anand.
The Association recognized that some factors are outside the control of Veterans Affairs because they occur upstream, during military service, and at release. It makes cross-department coordination important, along with engaging and reporting to stakeholders about how National Defence, the Canadian Armed Forces and Veterans Affairs are working together to better understand the clinical, occupational and deployment health needs of women, and the practical implications of that knowledge for women veterans.
"Uneven service delivery and lack of fairness are symptoms of institutional and structural biases and are the result of a failure to respond to the complex intersectional nature of the human beings involved," Montague said. "A veteran's identity is relevant to experiences during service, including service-related illness and injury, the outcomes they are likely to experience as a veteran and the care and support they may require."