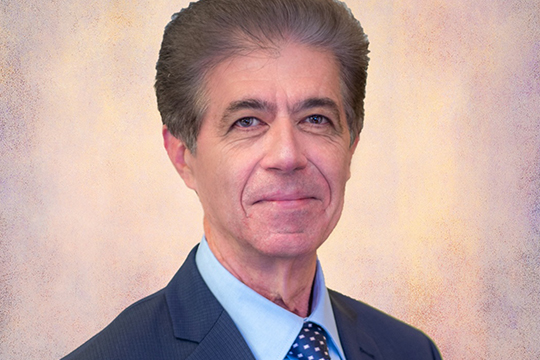 Federal Retirees CEO Anthony Pizzino is calling on the federal government to prioritize the well-being of Canadian veterans and their families.
 
Veterans' Week is a time of commemoration and reflection. And with Parliament set to resume in just weeks, it's time to reflect on what's needed to meet veterans' needs.
Unfortunately, no matter which political party is in power, veterans have had a long list of valid complaints concerning how the federal government treats them after their service to Canada.
Our message is clear to Canada's 44th Parliament: it's time to build a system that meets veterans' diverse needs. Restoring trust with veterans, addressing long-standing issues and mapping a way forward is a matter of respect and dignity.
In 2017, the National Association of Federal Retirees held a series of town halls and digital surveys across the country to find out what's on veterans' minds. Canadian Armed Forces (CAF) and RCMP veterans alike reported challenges with timely payment of pensions and access to benefits, delays and inconsistencies in medical transfer of care and records, gaps in transition support and inadequate information. And, if that was not enough, the application and appeals processes are difficult, with reported assessment and reassessment challenges. Difficulty in obtaining information and unmet communication needs contribute to high stress and distrust of the organizations that veterans must rely on to achieve stability and well-being after their years of service to their country.
The 2019-2021 results for Veterans Affairs Canada (VAC) service standards for disability benefits decisions were dismal. The department committed to providing 80 per cent of decisions on disability benefits and additional pain and suffering — reflecting the needs of some of the most ill and injured veterans — within 16 weeks.
That target was met just 24 per cent of the time, which means ill or injured veterans are unable to access financial, health and other benefits and services from VAC. To be fair, demands on the department have been high with increased claim volume — but was that completely unexpected following Canada's lengthy military engagements abroad over the last twenty or so years?
And these service levels are worse if you're a veteran who is a woman or a francophone. Women are the fastest-growing segment of VAC clients and experience lengthier processing time delays than their male counterparts. Application processing times are also longer for francophones. Many aspects of military and veterans' systems are gender-blind, resulting in systemic biases, research gaps and increased rates of injury and illness resulting in medical release for women.
The previous Liberal government recognized the need for more investment and resources to address issues like the claims backlog and delays that had resulted from cuts implemented by the preceding Conservative government, and $192 million will flow to the department over 2020-2021 and 2021-2022. But as the Parliamentary Budget Office has reported, systemic change is essential, and investment beyond 2021-2022 has a chance of eliminating the backlog in 2023. Veterans advocates have been clear that accelerated, creative solutions to these issues are critical — and they want to know what's next.
The Liberal election platform committed to addressing veteran homelessness, dealing with the backlog, implementing a veteran employment strategy,and supporting commemoration — all while ensuring diversity and inclusion are reflected in their approaches. And there's a sound basis to build on, too — for example, VAC now has an Office of Women and LGBTQ2 Veterans, and the Forces Transition Group is working on improved transition and release from service.
Rebuilding trust must form part of the way forward. Whether they were forced to take their own government to court for earned benefits, or are still healing from military sexual trauma, many of today's veterans have lost their trust in the chain of command and in government. A litany of administrative changes and payment calculation errors have compounded this lack of confidence in the system.
There are ways to improve these perceived issues of trust.
Ottawa must enhance access to information and resources to ensure more veterans and caregivers are reached, even if they are not connected to VAC. The system needs to work on gender-informed solutions with national service providers, civilian health care providers, non-profit and community-based organizations.
Emphasis also must be placed on communication and programming that reaches across government departments — such as the transition initiatives underway by the CAF under the Department of National Defence with linkages to VAC and organizations that serve veterans and families.
What happens next is not up to the federal government alone. It's also up to veterans and veterans advocates to hold the government accountable in making real progress, starting Nov. 22.
Anthony Pizzino is CEO of the National Association of Federal Retirees.
 
This article originally appeared in the Nov. 8, 2021, edition of the Hill Times, an Ottawa-based newspaper focused on expert, non-partisan policy and political reporting.