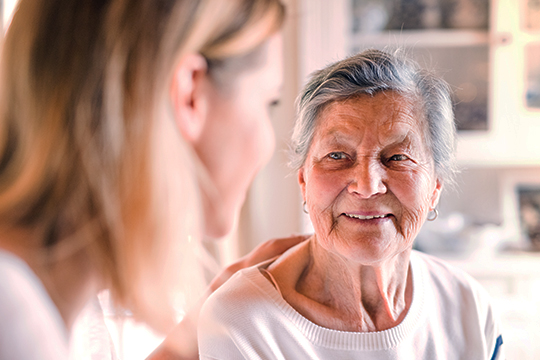 Take the time to talk to the older adults in your life about COVID-19 scams. We can fight fraudsters with awareness!
 
While anyone can become a victim of fraud, older adults are more frequently targeted. Whether you're preparing for a conversation with your friends, parents or grandparents, or you'd like to learn more about COVID-19 fraud for yourself, you've come to the right place.
Scam artists often take advantage of any sense of urgency and prey on our fears and anxieties, so they have been quick to take advantage of the global pandemic. Between March 6, 2020, and Feb. 28, 2021, 11,789 Canadians have been victimized by COVID-19 fraud according to the Canadian Anti-Fraud Centre (CAFC). Collectively, they have been scammed out of $7.2 million.
According to the Competition Bureau, when it comes to scams, knowledge is power. So, let's dive in!
The CAFC has listed over two dozen different COVID-19 scams on its website with more being posted all the time. That's a lot to keep on top of, but most can be broken down into several categories.
Fraud related to vaccines and miracle cures for COVID-19
Fraud related to Canadian Emergency Response Benefit (CERB)
Fraud related to COVID-19 testing
Scammers are preying on pandemic fears and targeting Canadians with false claims that they can provide COVID-19 vaccines and phony cures, set up a home vaccination visit or move someone up the line to receive a vaccine. Typically, these fraudsters are after money, personal information or both. In Canada, COVID-19 immunization is free and there is no way to speed up the process. Canadians should not try to secure vaccines online and should only get vaccinated at certified locations.
CERB fraud
The pandemic rages on and the CAFC is continuing to receive reports of scams related to the CERB. These scammers may send phishing emails or scams related to the CERB or offer to assist with government applications for the benefit. Applications for the CERB are now closed, so any phone calls, texts or emails about applying should be reported to the CAFC. Importantly, individuals who believe they are the victim of identity theft related to CERB payments should call the Canadian Revenue Agency as soon as possible at 1-800-959-8281 and select the "report suspected fraud or identity theft" option.
COVID-19 testing fraud
Canadians have reported scams involving fraudulent home testing kits as well as phone calls, texts or emails claiming that the recipient has tested positive for COVID-19. Canadian health agencies will not ask for money or credit card information to perform a COVID-19 test. The only way to access safe and effective COVID-19 vaccines is through clinics organized by your local public health authority in collaboration with federal, provincial and territorial governments. Additionally, anyone who has not taken a COVID-19 test but receives texts, emails or phone calls about testing positive for the virus, should report the experience to the CAFC.
Other popular scams
For many people, the pandemic has been a very lonely experience. In addition to the three types of scams mentioned above, fraudsters are also finding ways to take advantage of the loneliness and isolation that have accompanied this global health crisis. Pet scams and romance scams are on the rise.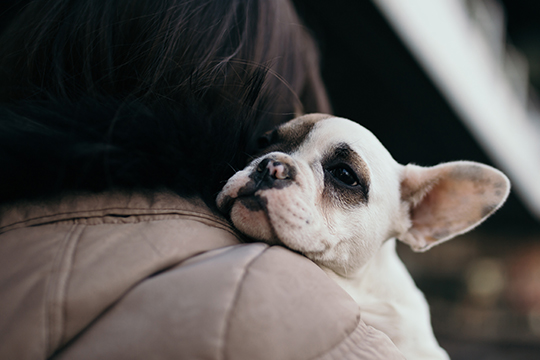 Pets can make excellent companions, so make sure anyone you know who is shopping for a pet online knows how to spot a scammer.
 
Pet scams involve selling a cat, dog or other pet without actually intending to deliver it. Often, these scammers will post adorable pictures of the pets on offer, take large deposits to reserve the pet or to ensure its safe arrival and then disappear. Pets can be a wonderful source of comfort and companionship but anyone shopping for a pet online should be very careful. It's always best to see a pet in person before paying but, if that is not possible due to COVID-19, be sure to set up a video call with the breeder. Legitimate breeders will be more than happy to do so. It's also a good idea to do some research about fair prices for the pet or breed in question. If someone claims to be able to sell you a pet at a deeply discounted price, it's likely a scam.
Romance scams are often both financially and emotionally devastating. Romance fraud involves scamming someone by pretending to want a relationship. These scammers often demand money transfers, gift cards or expensive presents such as phones, tablets and laptops. Some even ask for access to a bank account or bank card! Red flags include professing love too quickly, requesting money or gifts or repeatedly delaying plans to visit. No matter the alleged emergency – a sick relative, a hospital bill or even a plane ticket – it's never a good idea to send money to an online love interest. 
 
There are so many different scams out there, and so much information about them, that it can be difficult to pick out the most important points, especially if you're trying to explain them to someone else. Here are some of our top tips:
Don't be pressured: Scammers will often use high-pressure tactics to create a sense of urgency. If someone claiming to be from a government agency is trying to pressure you for money or personal information, stop, take notes about the experience (or save the text or email) and reach out to that agency to confirm.
Guard your personal information: Don't give out your personal or financial information in response to a request that you didn't expect.
Be wary of specific and unusual payment methods: Scammers will often pressure you to pay in a very particular way and offer only one option for payment. Never pay someone who insists on payment through a gift card or by using a money transfer service.
Recognize when it's too good to be true: Trust your gut. If you receive a call, text, email or even a message on social media offering something that sounds too good to be true, it's probably a scam. Reach out to someone you trust to discuss it and don't be pressured into doing anything rash.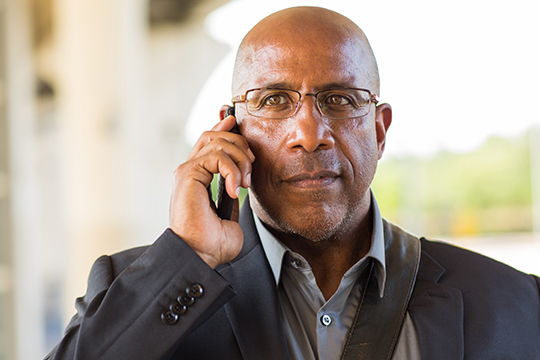 If you get a call pressuring you to hand over money or personal information immediately, don't! Scammers want you to act before you have time to think.

 
The conversation doesn't have to be a big family intervention or anything formal. A one-on-one chat can be very beneficial. You know and understand your friends and loved ones, so focus on what feels comfortable. It's always good to put yourself on equal footing and remember that this is someone you care about and respect.
The most important thing is that you take the time to let the older adults in your life know that COVID-19 fraud is prevalent and how to recognize it. The red flags and tips that apply to COVID-19 scams also apply to other types of fraud, so this information is important to share.
Even after you've had the scam talk, keep the lines of communication open, so that the conversation doesn't end after just one chat. Follow up with them later to make sure they understood and let them know you're available to answer questions. Romance scams can be especially tricky to handle, as the con artists often take their time to lay their trap. Weeks or even months can pass before they make their move and ask for money or gifts. Approach the topic with kindness and empathy, and don't give up if the first attempt to discuss a romance scam is rejected.
 
Fraudulent or suspicious activity can be reported to the CAFC, through its website at antifraudcentre.ca, or by telephone at 1-888-495-8501.
If you know someone you believe has been defrauded or is currently being victimized, avoid shaming language, explain why you believe there is a scam going on and provide trusted resources for further information.
While it can feel embarrassing to the victim, it's important to always report fraud and attempted fraud. Anyone — regardless of age, gender or education — can fall for a scam.
 
Refer to the Government of Canada for information on legitimate COVID-19 vaccines.
Refer to the Public Health Agency of Canada for up-to-date health, financial and security resources related to COVID-19.
Get Cyber Safe is a Government of Canada initiative to help Canadians stay safe online and offers easy-to-understand information and resource including quizzes, articles and videos.