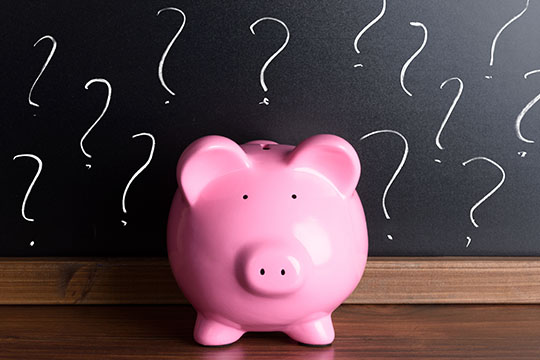 The future of defined-benefit pension plans is increasingly in peril.
 
Earlier this year, the National Institute on Aging (NIA) in Toronto released a report that described a demographic shift we've known was coming for some time — there are now more people over the age of 65 than under 15 years of age for the first time in Canadian history.
This is unlikely to change as Canadians continue to live longer and birth rates fall. The NIA pointed out that this is creating unprecedented pressure on many of our country's social systems — including our retirement income system.
Research has shown that Canadians want to maintain their standard of living into retirement, but few have formal strategies to allow themselves to do so. Forty-eight per cent of Canadians do not have a plan for retirement and notably, 43 per cent of those aged 55 to 64 have no plans. Reasons include the changing nature of work — jobs in the gig economy rarely include pensions — as well as trends towards later or phased retirements, fewer defined-benefit (DB) plans, particularly in the private sector, and increased household debt loads. Household savings rates have plunged while the household debt-to-income ratio has soared to 173 per cent.
The percentage of public-sector employees who have DB plans has declined by about four per cent over the past 20 years while the number of private-sector DB pension plans has dropped from 21.9 per cent in 1997 to 9.2 per cent in 2017, as many employers move toward defined-contribution plans, putting investment risk on employees' shoulders. Two-thirds of Canadians do not belong to a workplace pension plan at all, and these numbers are not improving. Many argue that governments and public-sector employers should also move away from DB plans, as seen in New Brunswick where the provincial government moved public-sector pensions to "shared-risk" plans. Other provinces, such as Nova Scotia and Manitoba, are considering similar moves.
We're likely to see the impacts of these pension shifts soon. Market downturns caused by the crashed price of oil and fears around COVID-19 will likely strip away indexation and reduce pensions for folks in target-benefit pension plans.
If this happens, what will pensions and retirement in Canada look like in a few decades? It's safe to say that retirement, as we know it, will change significantly.
Changes to the Canada Pension Plan (CPP) and Old Age Security (OAS) are likely. Estimates say the CPP is sustainable for at least 75 years, and it is built to withstand significant market downturns over the long term, but it will become a larger portion of individuals' retirement savings and may require expansion. The OAS already costs $48 billion and that cost is expected to rise to $108 billion by 2030, representing a huge portion of the gross domestic product (GDP). Governments will likely re-evaluate the age of eligibility for this tax-funded program, as the Harper government did in 2012.
Years from now, especially with current market pressures caused by COVID-19 and the inevitable economic shifts we face as a consequence of climate change, DB plans may be on the verge of extinction in the private sector. It's possible some governments may also bow to public and financial pressures and move their employees away from DB plans. Canadians will have to work longer — and many may not be able to retire at all.
That dismal outlook is reflected in feedback from some 30- to 50-year-olds when asked about their thoughts on retirement. Comments ranged from "I'm going to work until I die" to "Freedom 75."
Though the future is uncertain, some pension innovations are helping stem the tide. The College of Applied Arts and Technology (CAAT) Pension plan and the Ontario Public Service Employees Union (OPSEU) OPTrust have created new options to broaden the number of individuals who have access to defined benefits. CAAT has created DBplus, which is available to the not-for-profit and broader public sectors as well as to private-sector companies with no workplace pension or those who want to transition their existing plan to a well-managed, multi-employer DB pension plan. OPTrust has created "OPTrust Select," which has opened its jointly sponsored/multi-employer model to workplaces that range from arts and cultural organizations, daycares, sports associations and recreation facilities to health and social-service providers.
Hopefully more organizations will be inspired and continue to innovate, ensuring more Canadians have access to stable, predictable lifetime retirement income.
This article appeared in the summer 2020 issue of Sage magazine as part of our "From the Pension Desk" series, which offers answers to our members' most common questions about their pensions. While you're here, why not download the full issue and peruse our back issues too?