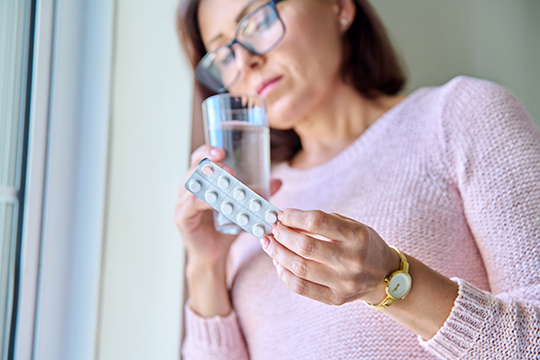 The NDP has revived it as a priority, but only cautious optimism is warranted.
 
Decades of reports have demonstrated the benefits of national pharmacare — billions in savings, better access to medication, fewer hospitalizations and better health outcomes.
The 2019 final report from the Advisory Council on the Implementation of National Pharmacare highlighted Canada's fragmented, expensive, inconsistent and unsustainable drug coverage, and recommended getting closer to universal pharmacare.
In 2019, the government committed to three key actions on the file: creating a Canadian Drug Agency, a national formulary and a national strategy on drugs for rare diseases. But progress faltered due to the pandemic. Now, with the recent agreement between the NDP and the Liberals, are we any closer to a national program?
 
Canadian Drug Agency and national formulary
In 2019, the federal government committed to working with stakeholders to create the Canadian Drug Agency. This agency, a single co-ordinated body responsible for assessing new drugs' effectiveness would negotiate better drug prices and get the best value for Canadians.
With the provinces and territories, the agency was to create an evidence-based national formulary that would list the drugs to be covered.
The 2019 budget allocated $35 million, over four years, to create the Canadian Drug Agency Transition Office, however no timelines were set.
 
A national strategy for drugs for rare diseases
There are more than 7,000 known rare diseases. One in 12 Canadians will be affected, two-thirds of them children. A rare disease affects one in 2,000 in their lifetime. There are few or no treatments for rare diseases, and when available, medication is often extremely expensive, from $100,000 to more than $2 million per patient, per year, according to Health Canada.
Rare disease drugs are the fastest-growing segment of the pharmaceutical market in Canada, and make up nearly a 10th of Canadian pharmaceutical sales.
Currently, drug plans dictate what medications they'll cover and under what criteria. That makes drug access fragmented and limited. While some treatments are available, costs are prohibitive, and, as the advisory council heard in its 2018 consultations, these drugs challenge drug plan sustainability.
In 2019, the government allocated $1 billion over two years, starting in 2022-23, with up to $500 million per year ongoing, to develop a national rare disease drug strategy.
Last year, Health Canada consulted stakeholders for input on improving access to high-cost drugs for rare diseases nationally; ensuring funding decisions are informed by best evidence; and spending on these drugs does not threaten the health-care system's sustainability.
A 2021 Health Canada report on feedback noted considerations from participants, including accounting for the unique needs of those with rare diseases. For example, drug effectiveness should be evaluated differently and involve patients and clinicians in defining outcome assessments. Drug-pricing transparency, alignment of decisions by regulatory and assessment bodies, existing program virtues and patient and clinician involvement are among other key concerns. The strategy should launch this year.
 
A game changer
Despite commitments, national pharmacare fell off the agenda in recent years, but was revived through the NDP-agreement to keep the Liberal government in power until 2025 in exchange for dental care, which was in Budget 2022, and pharmacare, among others.
In its latest budget the government further promised to pass a Canada Pharmacare Act in 2023 and task the Canadian Drug Agency to develop the national formulary and bulk purchasing plan by 2025.
Cautious optimism is warranted, but Budget 2022 had no new funding for these commitments. Federal Retirees will hold the government accountable for its promises and act in the interest of members and Canadians.
This article appeared in the summer 2022 issue of Sage magazine as part of our "Health Check" series, which addresses timely health questions and health-related policies with a focus on issues affecting older Canadians. While you're here, why not download the full issue and peruse our back issues too?