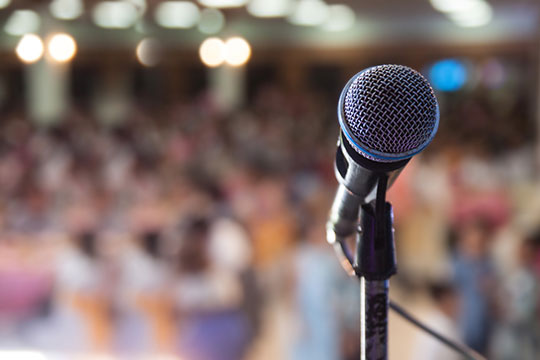 Today, Federal Retirees submitted its budget brief to the government of Ontario, highlighting the urgent need to continue working toward better retirement security and a comprehensive plan for health care that meets seniors' needs.

In its 2016 budget, Ontario earmarked funds that will benefit seniors' health care – investing to bring greater capacity to deliver homecare, hospice, and palliative care; access to the shingles vaccine free of charge; and important improvements to the Ontario Seniors Drug Benefit that benefit many low-income seniors, enabling them better access to needed pharmaceuticals.

"These investments have made and will make a difference," notes Federal Retirees CEO Simon Coakeley, "But we also need a complete transformation in how we approach seniors' care at all stages – living well in our communities and at home, making the transition to long-term care, and making that journey a continuum – rather than piecemeal policy, program, and spending adjustments."

And that transformation is needed soon. Seniors care is an issue that is not going away: the Ontario Population Projections Update, 2015-2041, notes a sharp increase in the number of seniors by 2041, with median age rising to 45. Though growth of our seniors' population will slow by the 2030s, the province's demographic make-up will still be weighted heavily towards seniors for some time, with some regions experiencing a more significant shift and consequences than others.

The federal and provincial governments have been negotiating a new Health Accord (the last Accord expired in 2014), which sets collective health care goals and federal funding. In December 2016, federal health minister Jane Philpott tabled a proposal for health care funding to provincial health ministers, but no deal was made. Since then, New Brunswick, Nova Scotia, Newfoundland and Labrador, Saskatchewan and the territories have struck their own deals for health funding with the feds. Ontario, Quebec, British Columbia, Alberta, and Manitoba are holding out for a multilateral agreement.

"Health care is at a critical juncture in Canada, and we hope Ontario and all provinces will prioritize wise investment of health dollars on seniors' care, and commit to a complete strategy for seniors' care in its 2017 budget," says Coakeley. "We all stand to gain from this."

The National Association of Federal Retirees (Federal Retirees) is the largest national advocacy organization representing active and retired members, as well as their partners and survivors, of the federal public service, Canadian Armed Forces, Royal Canadian Mounted Police (RCMP) and retired federally appointed judges.

With 180,000 members, the Association has been advocating for improvements to the financial security, health and well-being of our members and all Canadians for more than 50 years. Approximately 35,000 of our members reside in Ottawa, with another 30,000 throughout Ontario.