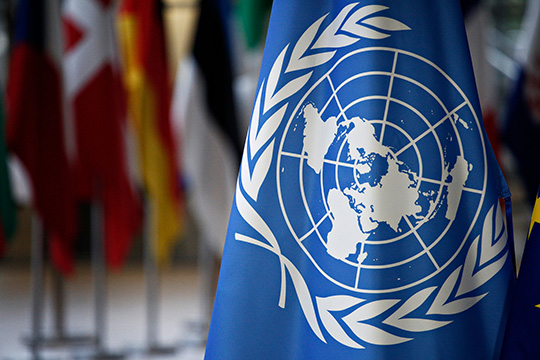 On July 25, Federal Retirees joined 35 leading Canadian seniors advocacy organizations in asking the Honourable Chrystia Freeland, Minister for Foreign Affairs, to ensure Canada supports and leads the development and implementation of a United Nations (UN) Convention on the Rights of Older Persons.
A UN Convention on the Rights of Older Persons will provide seniors with more visibility and recognition both nationally and internationally and will have a positive, real-world impact on the lives of older persons by battling the ageism that contributes to poverty, ill-health, social isolation and exclusion. A convention provides an opportunity for Canada to play a leadership role at the United Nations while at the same time complementing our government's already stated foreign policy goals.
"Our population is aging – here in Canada and around the world," said Jean-Guy Soulière, President of the National Association of Federal Retirees. "Much as we need a National Seniors Strategy to ensure Canada's social policy is prepared to face this demographic shift, a convention from the United Nations on the Rights of Older Persons will enormously help in recognizing the implications of this shift, the unique needs of seniors and the role international leaders need to play in meeting them."
In collaboration with the International Longevity Centre Canada (ILC-Canada) and the University of Ottawa LIFE Research Institute, Federal Retirees hope to meet with Minister Freeland to further discuss this important initiative and how our Association can support this effort.
Are you in? Add your name in support of our call for a UN Convention on the Rights of Older Persons.