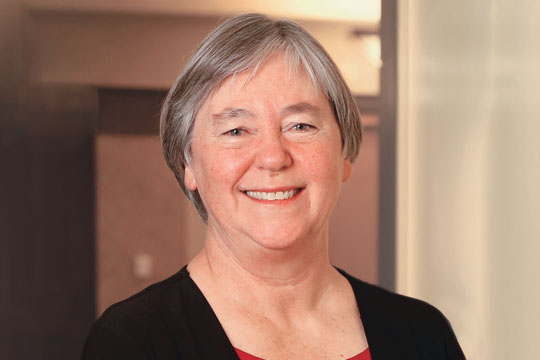 On April 7, members of the National Association of Federal Retirees will receive a special call from Canada's federal seniors minister, the Honourable Deb Schulte. Working with Federal Retirees, Minister Schulte and MP Stéphane Lauzon, parliamentary secretary to the minister of seniors, recorded voice messages to encourage members to take care of their health, follow physical distancing and remain connected to loved ones. Federal Retirees has arranged to share these voice messages with all our member households by phone.
"The implementation of physical distancing and self-isolation is especially hard on our mental health," said Minister Schulte. "It's important to take care of yourself – try to eat healthy meals, exercise and get plenty of sleep, take time to relax and stay connected with friends and family."
As the COVID-19 pandemic and response measures continue, Canadians are learning to adapt and adjust to the new normal. Everyday activities like grocery shopping and walks in the park have become, for some, complicated ordeals. It's normal to find stress or anxiety levels escalating during times of crisis and uncertainty, so be sure to check out our helpful tips if you're feeling overwhelmed.
Simon Coakeley, Federal Retirees' CEO, reinforces the importance of following protocols established by Canada's federal, provincial and municipal public health organizations – and staying connected to organizations, like Federal Retirees, that can help Canadians navigate the waves of COVID-19 information available.
"The health and well-being of our members is incredibly important to us, especially as we all deal with COVID-19," said Coakeley. "We're focused on staying connected with our members, sharing resources, information and encouragement to help them remain physically, mentally and emotionally healthy right now – one of the best ways to keep in touch with Federal Retirees is to share your email address with us so we can stay connected with you and send you timely and helpful information."
If you have questions about the message you may receive by phone, reach out to us – and be sure to update your email address and phone number so we can share important messages and information with you.
And, as Minister Schulte and Parliamentary Secretary Lauzon noted: "We are lucky to have one of the best health-care systems in the world and there is no place I would rather be as we work through this crisis. By working together, we will keep each other safe and get through this. Thank you for doing your part."
Download and listen to the voice message.