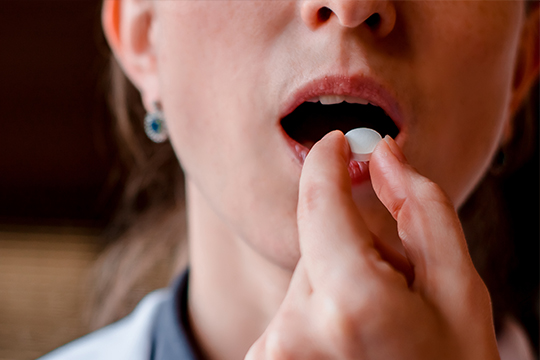 Canadians consistently pay among the highest prices for prescription drugs, and 20 per cent don't even have adequate coverage to meet their needs.
 
Most Canadians have some form of prescription drug coverage, whether through public or government programs or private employer plans, but the degree of coverage and costs vary widely. Canadians spend more than $34 billion annually on prescribed medicines and costs are rising. As many as one in five Canadians, typically those without coverage or with limited coverage, are unable to afford the medications they need. These rising costs are straining both public and private drug plans – and making it tougher for Canadians to achieve and maintain good health.
Pharmacare is one of the Association's four advocacy priorities and Federal Retirees believes that a national pharmacare program is the best way to ensure that Canadians, including older Canadians, can access and afford the medications they need to stay healthy.
Learn more about our pharmacare position and read our brief.
Let's answer some of the common questions Federal Retirees receives about pharmacare. Together, we'll bust myths and explore why Canada's health-care system is truly unfinished without universal drug coverage.
Why is pharmacare an advocacy priority for Federal Retirees?
Our advocacy priorities are determined by our members and our board of directors, who rely on advice and expertise from subject matter experts. The pharmacare priority that was approved is part of our mandate to improve the health and retirement security of our members and seniors. Our other priorities include the establishment of a national seniors strategy, retirement income security and veterans.
 
Pharmacare is a partisan issue. Isn't the National Association of Federal Retirees non-partisan?
Pharmacare is about public policy, and how drug coverage works in Canada. Many organizations like ours, as well as political parties, have positions and thoughts on all kinds of public policy issues – and pharmacare is no different.
Federal Retirees is non-partisan. We do not set our priorities because one or another political party has the same priority. We look for the best policy solutions that will help our members, and Canadians, and we advocate for those solutions. So, while we are non-partisan, we do get political by meeting with and influencing elected representatives who make decisions on the policy solutions our members want us to achieve.
 
I have provincial drug coverage. How will pharmacare impact my provincial coverage?
Federal Retirees believes drug coverage should not depend on your postal code. Publicly funded provincial pharmaceutical coverage is inconsistent across Canada. While provinces provide some support for seniors and some other populations, out-of-pocket expenses, costs and coverage vary, making pharmaceutical coverage potentially inaccessible depending on where you live. A national pharmacare program would ensure that all Canadians, in all provinces and territories, have access to the medications they need.
An important part of our call for a pharmacare is our recommendation that the national pharmacare program focus on coordination with provincial and territorial programs as well as with private health insurance coverage to make sure that current levels of prescription drug coverage are maintained. And, a national formulary based on scientific evidence – or list of drugs covered by pharmacare – will help assure an essential level of coverage that's accessible to all Canadians, and can help improve population health.
 
Health care is a provincial issue, so shouldn't provinces and territories handle pharmacare?
Health care generally falls under the jurisdiction of provinces and territories; however, in contrast with its universal health-care system (sometimes called the "medicare" system), Canada's system of prescription drug coverage involves a complicated and largely uncoordinated patchwork of public and private insurance plans that differ greatly across the country. The federal government is also responsible for funding and/or delivering medications to certain populations, including veterans, members of the military and Royal Canadian Mounted Police, First Nations peoples, Inuit, refugees and inmates in federal penitentiaries. Federal Retirees is asking the federal government to outline a clear, evidence-based national pharmacare standard to regulate coverage eligibility, costs and medications. Quality care and access to necessary medications should not depend on where we live. The federal government, provinces and territories must come together in order to deliver consistent and affordable coverage across Canada.
 
How will pharmacare impact the Public Service Health Care Plan?
Public and private drug insurance plans, including the Public Service Health Care Plan (PSHCP), are struggling in an environment of rising costs of pharmaceuticals and specialty high-cost drugs. PSHCP plan costs are increasing, and coverage is becoming unaffordable for many pensioners. Drug plans have turned to various cost-containment strategies, such as increases to premiums and co-payments as well as lifetime maximums. The pressure from drug costs is a very real threat to the sustainability of many employer-sponsored insurance plans.
Studies show that a national pharmacare program will save between $4 and $11 billion annually for Canadians. According to the final report of the Advisory Council on the Implementation of National Pharmacare released in 2019, "the annual savings that will come from strong negotiating power, lower administrative costs and the other efficiencies of pharmacare will save an estimated $5 billion per year by 2027."  
Federal Retirees is the Pensioner Representative on the Public Service Health Care Plan Partner Committee and we are committed to ensuring that access to the evidence-based, high-quality medications you need to uphold your health and well-being is maintained.
 
Most Canadians have some sort of pharmaceutical coverage. Why is pharmacare an issue in Canada?
In 2019, Canadians spent over $34 billion on prescription medicine, one of the highest costs among developed countries on a per capita basis. Canadians spend more on pharmaceuticals than on doctors.
As a result, some people – including our own members – have cut their spending on food and heat to pay for their medications, some are borrowing money, and others are not taking their medications as prescribed due to cost – leading to a vicious cycle of poor health outcomes, plus additional costs and strains on the health-care system.
When it comes to pharmacare, there is a lot at stake – especially for older adults. Among adults aged 65 to 79, 83 per cent use prescription drugs. Two in three Canadians 65 or older are prescribed five or more prescription medications, while more than 26 per cent are prescribed ten or more different prescription medications. Pharmacare is a policy that will assist millions of Canadians, including countless older Canadians, who have no access or cannot afford the medication they need.
 
How will we pay for pharmacare?
There are various ways a national pharmacare program can be funded. In its survey to Canadians, the Advisory Council on the Implementation of National Pharmarcare proposes options including the use of co-payments, premiums, taxes or deductibles. In 2018, we surveyed our members and found that methods to fund national pharmacare had the highest degree of variability when compared to other questions about pharamacare. However, the use of co-payments had the highest level of support among federal retirees.
One thing that is clear from the available research is that universal drug coverage would result in significant savings for Canada and for Canadians – and we wouldn't have to wait long to see results. In its final report, the Council found that, total spending on prescription drugs would be $5 billion lower by 2027 than it would be without national pharmacare. Through a pharmacare program, Canada would benefit from greater purchasing power and a more integrated health-care system, which would address the problems of accessibility, affordability, increased spending and prescription drug safety, delivering better value for money for Canadians.