Save up to 48% off your gym membership through GoodLife. As a corporate member, you will have access to over 250 GoodLife Fitness Clubs across Canada.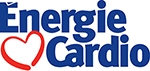 The National Association of Federal Retirees is pleased to announce their renewed agreement with Énergie Cardio as a Preferred Health Partner for members residing in Quebec.  With over 29 locations, they offer a number of great services, classes, and features, all at unbeatable monthly rates.  Members of Federal Retirees will also have access to special promotions, such as a free month of membership for every new member referred. 

Your membership with Federal Retirees makes you and members of your household eligible to receive exclusive benefits to help you on your path to better hearing. The HearingLife member Advantage program provides Members with access to the special benefits negotiated by your organization and occasional special offers exclusive to Advantage subscribers.