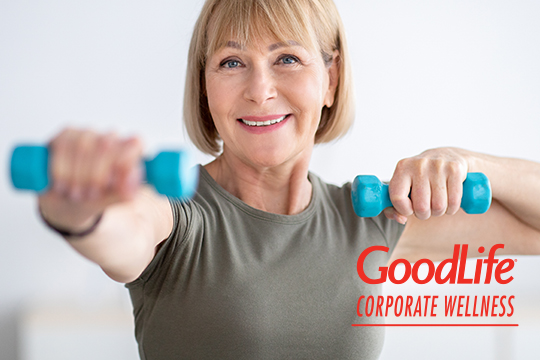 For our latest information about the coronavirus disease (COVID-19) outbreak including news from Federal Retirees preferred partners, please visit our COVID-19 Information Hub.
 
The National Association of Federal Retirees has invested in your health & wellness. You're eligible for preferred membership pricing. 
Online registration now available!
Register for your GoodLife Fitness Corporate Membership today.
State-of-the-art cardio equipment
Free weights and weight machines
World-renowned group fitness classes (where available)
Professionally trained staff to assist you in achieving your goals
Shower towel service (where available)
24-hour locations (select clubs only)
Visit online for a complete list of club locations and amenities.