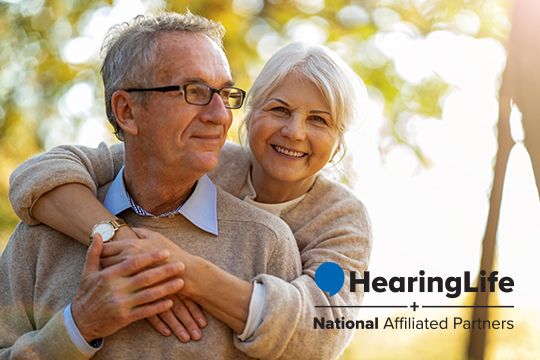 For our latest information about the coronavirus disease (COVID-19) outbreak including news from Federal Retirees preferred partners, please visit our COVID-19 Information Hub.
 
HearingLife offers exclusive hearing care benefits to Federal Retirees Members.
The National Association of Federal Retirees has partnered with HearingLife and their network partners [AJ1]  to provide the best hearing care services to all Federal Retirees members. HearingLife and its network partners have over 300 clinics across the nation and form the largest network of hearing health care providers in Canada.
As a Federal Retirees member, you, and your immediate family (spouse, children, and parents,) are eligible to receive:
An additional 10 per cent off the regular price or limited-time promotional price of select hearing aids
Up to 2,000 AIR MILES® Reward Miles with your purchase of qualifying premium hearing aids
50 Miles with your first free hearing test
4 years of complimentary hearing aid battery coverage

Join the HearingLife Advantage Program!
As a member of Federal Retirees, you are also eligible to register for the exclusive HearingLife Advantage Program. As an Advantage member, you'll get:
Hearing aid discounts you can stack with your partner benefits.
Opportunities to double the Miles you receive from your partner benefits.
Exclusive promotions offering more chances to save.
Eligibility to enter Advantage contests and win prizes.

To join now, visit the HearingLife advantage page for Federal Retirees members.
Members in Quebec can receive benefits through local affiliate Groupe Forget.
Free hearing screenings.
25 per cent off the price of batteries, and 50 per cent off the price of batteries for Groupe Forget Privilege card holders.
25 per cent off the renewal of Groupe Forget's Privilege card.
10 per cent off theprice of accessories and repair.
There are even more Groupe Forget advantages! Members are eligible for a $150 or $225 rebate on a hearing aid maintenance kit. (This offer excludes hearing aids covered by a government program and cannot be combined with any other offer or promotion.) We are so confident in the quality of our service that we offer you a 30-day money back guarantee.
 For more information, please call 1-888-415-6101 or visit Groupe Forget online.