Investing in your hearing is investing in happiness.
By the age of 60, 47% of Canadians are suffering from some level of hearing loss. Hearing aid wearers report greater confidence, improved sociability, less cognitive strain, and better relationships. That's why we've partnered with the Campaign for Better Hearing to encourage everyone over the age of 60 to get a free baseline hearing test.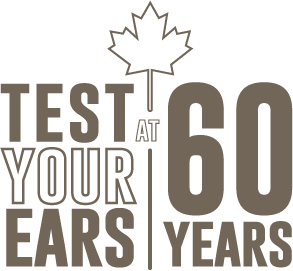 To find a location near you and to schedule your FREE hearing test visit www.hearinglifeadvantage.com/federal-retirees/
 or call 1-888-903-8146. However, due to provincial law in Quebec member offers are slightly different. Please call 1-888-903-5391 for further details or to schedule your appointment at a Groupe Forget clinic.
If you have any shortages of clinic coverage in your area please contact Cheryl Anderson, Affinity Partner Coordinator at cead@hearinglife.ca.
Affiliate brands also include: 
Keystone Hearing Aid Centre, St. Vital Hearing Centre in Manitoba; 
Lloydminster Hearing Centre, Prairie Hearing Centre, Advantage Hearing Centre in Alberta, and 
NexGen Hearing in British Columbia.